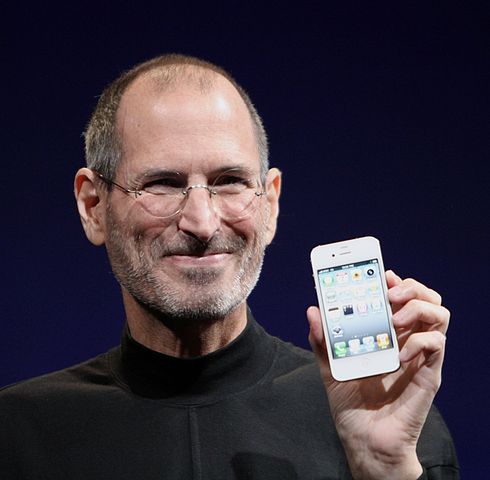 Another Steve Jobs movie? That's what a majority of people thought when it was revealed that screenwriter Aaron Sorkin and director Danny Boyle would be taking on a new biopic of the iconic technology figure Steve Jobs.
The first biopic was released in 2013, starring Ashton Kutcher, and let's just say it didn't sit well with the critics. "Jobs falls short of being anything more than an ordinary movie experience that chronicles the life of an extraordinary man," wrote Ben Kendrick, writer for Screen Rant, in a review.
So when it was announced that there would be another movie made, people were confused. Why create another movie when the first one failed to meet our expectations? But I guess that was the reason. Being the remarkable person Jobs was, it's only right to give him the biopic he deserved.
So, did the recent release of "Steve Jobs" honor his memory or disgrace it with yet again another flop?
CNN reports that the biopic had an underwhelming opening weekend. The movie made about US$7.3 million, placing it at No. 7 in the box office. The first Jobs biopic made $6.7 million its opening weekend.
But despite the movie's lackluster opening weekend, critics still think the movie was a success.
"Steve Jobs is a quality portrait of Apple's cofounder, with a gripping turn from [actor Michael] Fassbender, even if the film plays fast and loose with history," Kendrick wrote about the movie.
"This is the time of year when adult audience are looking for prestige films," said Phil Contrino, chief box office analyst at BoxOffice.com, according to CNN. "'Jobs' has great reviews and a lot of Oscar buzz, especially behind Fassbender."
So what went wrong then? Perhaps it was just a slow weekend. "The Martian" topped the past weekend's box office at just $15.9 million. Or perhaps it was due to the fact that no one wanted to see another Steve Jobs movie (especially since the previous one bombed). Or more accurately, people just didn't care. Steve Jobs and his life were well known, and the movie didn't provide us with any earth-shattering new details. Not to undermine the incredibly intelligent and revolutionary man Steve Jobs was, but he has been written about over and over again, and movies and documentaries have been made about him. People are in a sense "over" Steve Jobs.
Nonetheless, Universal still has high hopes for the film.
"We are going to continue to support the film in the markets where it is showing strength and we're going to continue to do it aggressively and proactively," said Nick Carpou, Universal's domestic distribution chief, according to Variety. "The critics are there for it and the buzz in these markets is strong."
The biopic cost around $30 million to produce. While Universal believes the movie can make a comeback, they are delusional if they think they are going to make a profit from it.