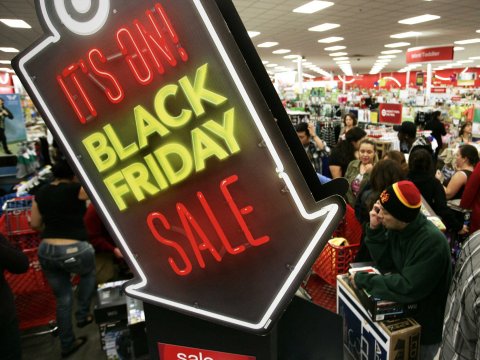 It seems the gift-giving season each year starts earlier and earlier. Walk into a store in January and see Valentine's Day promotions. Go to an online retail site in late September, and you'll see Christmas/Chanukah promotions. So, if you're writing applications at a retail outfit that counts on online revenue, your planning, development and testing need to start earlier and earlier as well.
Stat of note: On cyber Monday alone (that's the Monday after Thanksgiving), U.S. retailers took in US$1.2 billion dollars online. That's big dollars. It's also a big spike in shopping. "If you're not prepared [for that kind of traffic], your brand loses value and your revenues take a hit," said Tom Lounibos, president and CEO at SOASTA.
Back around the time of the financial meltdown in 2008, the term "black swans" was used to define rare and unpredictable events. Today, Lounibos said, nothing is unpredictable anymore, because of planning, monitoring and testing.
(Related: How retailers prepared for Black Friday last year)
A new category of testing has emerged because of these kinds of pressures on business: real user monitoring, or RUM. (I'll drink to that!) RUM helps organizations get a handle on performance in terms of bounce rates and conversations, based on latency.
"The question in the mind of every retailer is, 'What does a millisecond of latency mean in terms of the bottom line?' Now, businesspeople are involved in testing, as there is a correlation between performance metrics and business metrics," Lounibos said.
Organizations also can measure the effectiveness of dynamic content such as video in their apps, he said. "Companies can see if playing (the video) for seven seconds results in a higher bounce rate, or if [cutting] it to five seconds keeps the users on the site. So they can decide, 'Let's use the shorter version, or don't use it at all next year.' "