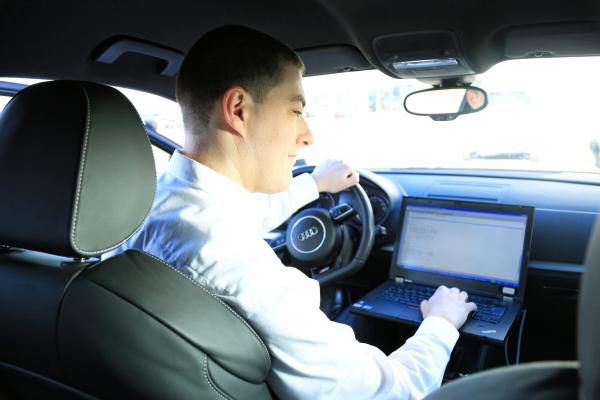 Continental announced today that Elektrobit (EB) will build AR Creator, software that it said will enable augmented reality solutions to make driving safer and more enjoyable.
Continental develops intelligent technologies for transporting people and goods, and EB is a global supplier of embedded solutions, cloud computing and services in the automotive industry. Continental is now consolidating EB as a "standalone software company," according to a press release, which will allow EB to continue to develop software for carmakers.
With the acquisition, Continental said EB will continue to create digital software for automobiles.
Twitter restructuring leads to layoffs
Twitter said that it will lay off roughly 8% of its employees (up to 336 people) as part of a restructuring. These layoffs include members from products and engineering, and CEO Jack Dorsey said it will lead to more innovation, according to USA Today.
Dorsey wrote on Twitter that he "made some tough but necessary decisions that enable Twitter to move with greater focus and reinvest in our growth." Dorsey said in his memo that Twitter is working on a streamlined road map for Twitter, with its video app Vine and live broadcast service Periscope.
Following the restructuring announcement, Twitter appointed a new executive chairman, Omid Kordestani, who was the chief business officer at Google, according to TechCrunch.
Microsoft releases IE security patch
Microsoft is pushing out a security update to address Internet Explorer vulnerabilities. The most serious vulnerability could enable remote code execution, while others affect IE 7 to IE 11, and Windows Vista to Windows 10.
"An attacker who successfully exploited these vulnerabilities could gain the same user rights as the current user. Customers whose accounts are configured to have fewer user rights on the system could be less impacted than those who operate with administrative user rights," Microsoft wrote on its security TechCenter webpage.
Samsung launches Tizen-based phone
Samsung is looking to expand the Tizen ecosystem with the launch of a new Tizen-based smartphone. The Samsung Z3 is designed to provide powerful performance and a better user experience, according to the company.
"As a pioneer of Tizen platform, we have continuously introduced Tizen-based mobile devices, including Samsung Z1 and Samsung Gear S2, in our commitment to develop the Tizen ecosystem," said JK Shin, CEO and head of the IT and mobile business at Samsung Electronics. "We developed the Samsung Z3 to provide the features that will help consumers capitalize on the growing Tizen ecosystem and make the most out of their personal mobile experience."