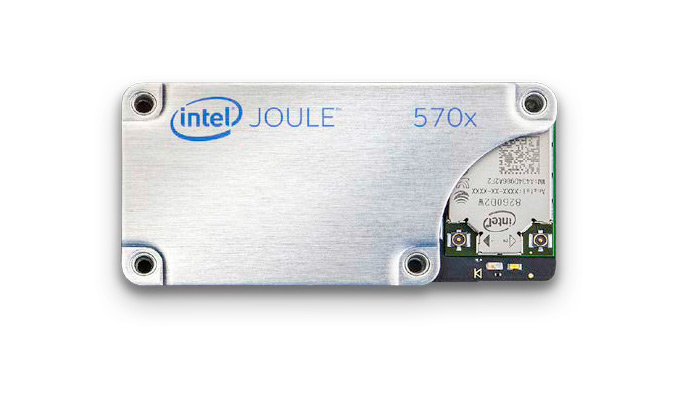 The Intel Developer Forum continued in San Francisco yesterday with a second keynote detailing new products and plans from the chip company. In addition to IoT and chip road maps, Intel hinted at plans for a machine learning-focused version of the Xeon Phi coprocessor sometime in 2017.
Diane Bryant, executive vice president and general manager of Intel's Data Center Group, took the keynote stage to discuss the company's plans for Xeon Phi. She said that machine learning is driving innovation for enterprises, and suggested that Phi would be able to accelerate that innovation. She then intimated that Knights Mill, the next iteration of Phi, would arrive in 2017.
(Related: Intel has a drone for developers)
Elsewhere at the show, Intel introduced the Joule IoT platform, a high-performance system-on-module, as Intel has dubbed it. The Joule platform includes 802.11ac support, a T5700 Intel Atom processor running at 1.7 GHz, and 4GB of RAM.
Joule is designed for high-performance prototyping. Sample uses include AR and VR applications, depth of field vision analysis, and microserver applications. The Joule platform comes in two flavors: the 570x and the 550x. The 570x is available at the Intel Developer Forum, and will begin shipping in September. The 550x is not yet ready to ship, and includes a slightly slower processor and only 3GB of RAM.
While the development platform comes with a development board and all the needed connectors, the actual Joule module is the size of two quarters.