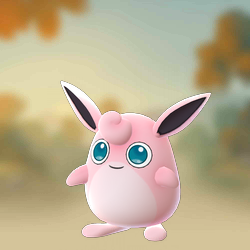 When Pokémon GO launched into the App Store and Google Play, it quickly became one of the most popular mobile applications in history. But now, only less than two months later, the app already seems to be losing steam.
When the app first launched, the neighborhood and streets were flooded with kids and adults of all ages capturing Pokémon. But the amount of people still hitting the pavement has dramatically dropped. I would know. My husband is an avid Pokémon player. He is currently playing the Pokémon games on his Nintendo 3DS, and when Pokémon GO activity was at its peak, he was walking more than 30 miles a week to catch Pokémon and hatch his eggs. But it has been weeks since he opened the app again.
(Related: Lessons about code recycling from Pokémon GO)
The problem he says is there is no longer a return on investment. According to him, once a user hits level 20, the amount of game activity it took in between levels was far too extreme, and the amount of rare Pokémon available was far too little.
Vasona Networks, a global mobile network operation solution provider, recently surveyed other U.S. Pokémon GO players on where they wanted to see the application go. According to the survey, 23% said the most exciting part of the game for them was having to go outside to play, and an additional 17% said the augmented reality aspect of the mobile app was the most exciting feature.
Despite the recent lack of interest, a majority of the respondents (69%) said they do plan on playing future versions of the game, while 24% are unsure about its future. Those that still want to play are looking forward to map overlaps, real-time syncing to see location and progress of friends, characters that react to player actions, in-game video chat, and the ability to live stream the game.
The hurdle Pokémon GO and future mobile apps like it will have to face is how will these data-intensive features impact already congested wireless networks. "The tides of traffic on mobile networks are changing more rapidly than ever before, and this particular game had an immediate, if not large, impact," said John Reister, director of product management for Vasona Networks. "As operators invest in existing networks and start building bridges to 5G, they must prepare for consumer demand for time-sensitive, low-latency traffic. Above all, they must continue offering solid customer experiences."
The first version already had some issues, but it was a small tradeoff for playing the then new and exciting app. I'm not sure how forgiving users will be if the app lags and crashes. Mobile operators will have to rethink their capacity planning to ensure Pokémon GO and other apps don't impact their networks or bring down their infrastructure.
What will get my husband to open the app again? A new wave of Pokémon, the ability to battle other users, and daily quests to give him a reason to open up the app every day.