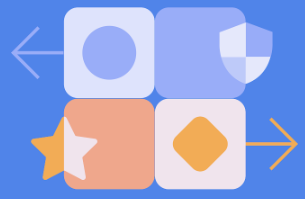 Google is continuing its ongoing effort to make Google Play a place for finding high-quality applications. The company has announced a number of new features that Android developers should be aware of.
Earlier this year, Google had announced that developers would now need to meet new verification requirements before publishing their apps.  In acknowledgment of the fact that differently sized teams would need varying amounts of time to implement changes, Google is now allowing developers to choose their own deadline for meeting the requirements.
The deadlines will be available on a first-come, first-serve basis, according to Google, which means that developers should apply as soon as possible in order to get the date they desire. Developers who don't opt to choose a deadline before February 29, 2024 will be assigned one automatically. 
The next change is that new personal developer accounts will be required to have 20 people test their applications for a minimum of two weeks before they can be published. According to Google, apps that use Google Play's testing tools have "on average 3 times the amount of app installs and user engagement compared to those that don't."
Google also revealed that its global review teams will be spending more time assessing new apps. This might result in longer review timelines for certain types of apps, such as those designed for children or those that request certain device permissions. "These deeper reviews help ensure that users are engaging in safe and trusted experiences through Google Play," Kobi Gluck, director of product management for Google Play, wrote in a blog post.
The company is also trying to reward developers who focus on quality by making their apps more easily discoverable. Users are now given information on whether an app will perform well on their specific device and Google Play also now surfaces local and regional content if it is high quality. 
Next year Google will also add more signifiers to store listings, including a badge that denotes an app is an official government app.
"All of these changes are designed to help connect people with safe, high-quality, useful, and relevant experiences they'll love, wherever they are and on whatever device they're using," Gluck wrote.