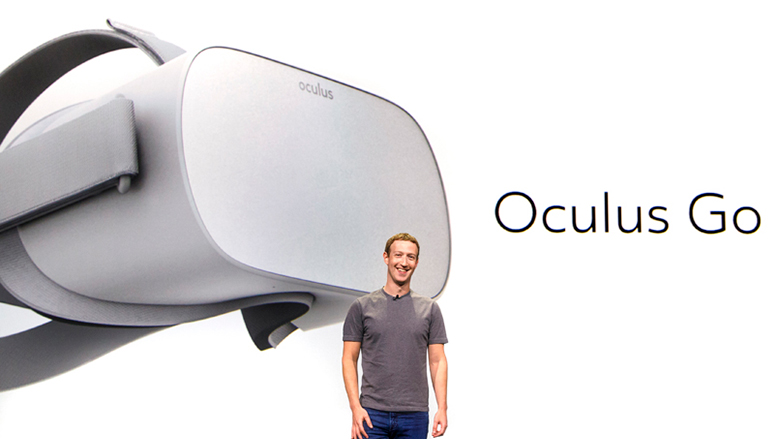 Oculus announced several new virtual reality tools and solutions at the Oculus Connect conference this week. The company announced the launch of the Oculus Go, a new virtual reality wireless headset that does not need to be connected to a PC or phone. They also announced updates to Project Santa Cruz, which is a positionally tracked headset that includes controllers that allow for hand presence in VR.
In addition, they announced Oculus Venues will be coming in 2018, Oculus for Business to bring VR to the workplace, and updates to the Rift Bundle.
The company also introduced more tools and features for developers, such as an upgrade to Oculus Avatars and dedicated tools for allowing in-app blocking and reporting. They also made MultiView available for mobile, which allows developers to create more complex scenes in VR. Finally, they announced Rift Core 2.0, which, according to Oculus, is their biggest software update so far.
Box announces development of new framework called Box Skills
Cloud content management provider Box has announced the development of a new framework called Box Skills. This new framework will apply machine learning tools to content stored in Box. It will be able to create transcripts from audio files and video files and detect people and topics from video files and image files.
In addition, Box announced Box Skills Kit and Box Graph. Box Skills Kit can be used by developers looking to build custom Box Skills. Box Graph is a network of content, relationships, and activity. According to the company, this will allow Box to power new experiences and services for individual Box users and enterprises.
"The power of cloud content management is that you have one, centralized and secure place for all your business content in the cloud – no data siloes, no fragmented systems, no shadow IT," said Jeetu Patel, chief product officer for Box. "Box Skills and Box Graph represent a truly practical application of intelligence for the enterprise, ensuring our customers can realize incredible value from every piece of content they have in Box."
Teradata study reveals companies are interested in investing in AI, but anticipate barriers to adoption
A new study has revealed that 80% of enterprises are investing in artificial intelligence, but almost all of them anticipate barriers to adoption. To combat these issues, many companies are creating a new C-suite position of Chief AI Officer (CAIO).
The study surveyed about 260 large organizations, and was conducted by technology industry market research firm Vanson Bourne on behalf of Teradata.
"To leverage the full potential of this technology and gain maximum ROI, these businesses will need to revamp their core strategies so AI has an embedded role from the data center to the boardroom," said Atif Kureishy, vice President of Emerging Practices at Think Big Analytics, a Teradata company.
The survey also found that companies expect AI investments to be worth the upfront cost, especially for the IT, technology, and telecoms industry. They expect to double their investment in five years and triple it in 10 years.
Microsoft announces preview support for their Open Neural Network Exchange format
Microsoft is announcing preview support for Microsoft and Facebook's Open Neural Network Exchange (ONNX) format in Cognitive Toolkit, which is their deep learning toolkit. Several companies have recently announced their support for ONNX, including AMD, Arm, Huawei, IBM, Intel, and Qualcomm. Microsoft has also announced that Project Brainwave will support the ONNX format as well. They hope that this new format will make it easier for developers to create and deploy AI.