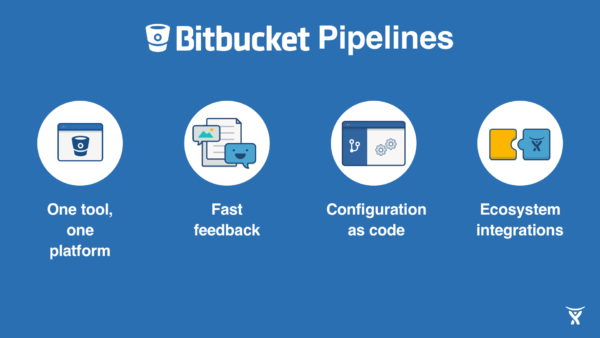 Atlassian wants to help development teams work faster while staying connected. The company has introduced new product advancements such as the Bitbucket Pipeline and JIRA for iOS at its annual AtlasCamp developer conference in Barcelona, Spain.
"The common thread between all teams is the need to work smarter and faster," wrote Sri Viswanath, CTO at Atlassian, in a blog post.
Bitbucket Pipelines aims to enable teams to achieve Continuous Delivery in the cloud. With Pipelines, developers can build, test and deploy solutions right from Bitbucket Cloud.
(Related: Sauce Labs has an integration with JIRA)
"Because more software projects are built in the cloud, teams are struggling to apply on-premise Continuous Integration and delivery tools to this new platform. Teams need a way to start delivering easily and continue delivery at a rapid pace in the cloud," Viswanath wrote.
Pipelines features the ability to map the branch structure, go multilingual with Docker, run as a service, use environment variables, extend workflows, and skip queues.
With the introduction of Pipelines, the company announced it will be discontinuing Bamboo Cloud—its CI, deployment and release-management solution—on Jan. 31, 2017. "While Bamboo Cloud has helped many customers to adopt CD, we realized that we would not be able to deliver the experience and the quality of service that our customers need," wrote Sten Pittet, product manager at Atlassian, in a blog post.
"If you want to build and ship behind the firewall, we're still heavily investing in Bamboo Server as an on-premise CD solution."
Pipelines is available as a beta version through a early access developer program.
In addition, Atlassian announced it is giving JIRA Software Cloud developers the ability to manage and track their important projects and work items on their mobile devices. JIRA Software for iOS is the company's new mobile offering designed to notify users when they need to take action on a project, and to provide them with the ability to respond and comment on questions and conversations.
"So whether you're grabbing breakfast or waiting in the doctor's office, ensuring that everything is still on track is as easy as scrolling through a feed on your iPhone," wrote Jake Brereton, senior product marketing manager for JIRA Software, in a blog post. "And, whenever you return to your desk, you can immediately jump on the next item in your backlog, instead of catching up on conversations and work that occurred while you were away."
Other conference announcements included a new Confluence app for iPhone, new cloud add-ons, the JIRA Service Desk Connect, and support for the Open API Initiative.