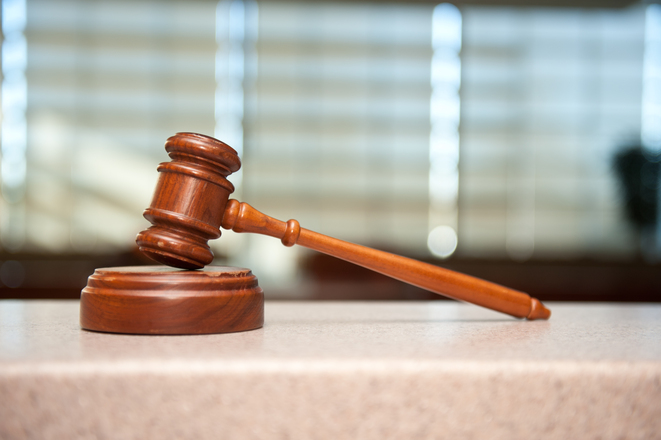 In the realm of patent assertion, there is one man who stands head and shoulders above the rest: Erich Spangenberg. Of the more than 1,600 companies he has sued for patent infringement in the past decade, the most recent is Atlassian.
Not that you'd know it was Spangenberg doing the suing; the action comes from Spangenberg-controlled Pherah LLC, a company that doesn't even have a website.
(Related: Copyright is enough for software)
But it does have a ton of lawyers in Eastern Texas. It's in that district court where Pherah (and a dozen other Spangenberg companies) have filed their patent infringement suits. Pherah's legal action is just the latest in a string of suits that have been pushing some companies to find new ways of protecting themselves. And in a 2013 interview with The New York Times, he referred to himself as "going thug" on the companies he has sued.
On Nov. 19, Pherah filed suit against Atlassian, IBM, TIBCO and Zendesk. On Nov. 27, Pherah followed up with additional suits against Asana, Birst, Clarizen and Intuit. The suit alleges infringement of Patent RE44652, which details a computer-readable data product for managing sales information. Also known as a database of sales contacts, this patent dates back to 1997 and is a tough one to invalidate due to so many custom-built solutions for sales.
(SD Times reached out to Spangenberg, but did not receive a reply.)
Then there's Ken Seddon, who is out to stop patent asserters such as Spangenberg. As the CEO of LOT Network, Seddon is tasked with bringing companies together to cut down on patent lawsuits.
LOT Network is also known as the License on Transfer Network. And it started at Motorola, said Seddon. "Motorola sent me to law school," said Seddon. "I spent 10 years at Intel, and spent a lot of time writing patent applications. After a stint at Micron and three years at Apple," he said, he landed at ARM and then ended up running the LOT Network.
LOT formed in July of 2014 as a non-profit designed to help companies prevent their patents from being abused if they fall into the wrong hands. LOT is formed of many companies interested in stopping patent lawsuits.
"Although these companies have little in common, they believe companies should be good corporate citizens, and companies should use the patents they have for traditional reasons," said Seddon. "Patents have been around for 200 years. They support traditional business models. All those are fair play. What they don't believe in is this new business model of patent trolls, who buy patents, get venture capital money, initiate lawsuits, and shake down companies."
Seddon said patent trolls cost the U.S. economy more than US$80 billion a year. And Spangenberg has certainly gotten his fair share of that money in his pursuits. But the LOT Network could put a stop to that over time.
"We learned that 81% of patents that trolls use in their litigation all come from original operating companies," said Seddon. "So at the end of the day, the problem isn't the patent office; the problem is caused by companies who sell patents to trolls, and those trolls move around suing and buying more patents."
To this end, members of the LOT Network sign agreements to allow their patents to be freely licensed to all Network members if they ever fall into the hands of a patent troll. While it might sound far-fetched for an IBM or Intuit patent to end up in the hands of a troll, many of these assets are transferred as a result of mergers and acquisitions activity.
"We have a simple license agreement; companies of all shapes and sizes are allowed to join the community," said Seddon. "The agreement says you're free to do whatever you want with your patents: You can sue other members, generate revenue, etc. All we are asking is if any of your patents are ever transferred to a patent assertion entity, the other members get licensed automatically."
The LOT Network lists more than 30 companies and more than 325,000 patents, currently. But even that many patents can't protect every company from trolls.
Seddon is familiar with Spangenberg's work. "I have run across him many times. He is one of the all-star patent troll entities that were out there. If you were going to pick four or five trolls for the hall of fame, he'd be one of them," he said.
"This particular patent, since it was originally issued, it has been assigned to 14 other companies. It has changed hands 14 different times. It was owned by Orion IP, Clearwood Computers, which is owned by TechDev Holdings, which is owned by Acclaim Financial Group, which is owned by the wife and son of Erich Spangenberg. This Pherah is just a shell company, and it acquired the patent from Manufacturing Systems Technology, another shell entity of Acclaim Financial Group."
Seddon has advice for Atlassian and the other companies sued by Pherah: "I would invite all these companies to join our network. What they're experiencing is straight out of the traditional patent troll playbook. Pherah is not a real company with real people. It's like a Russian doll," he said.