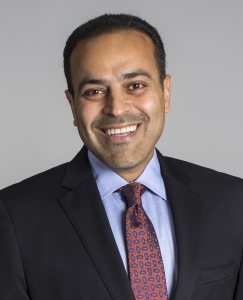 Puppet today made major changes at the corporate level while also releasing the latest enterprise version of its software. Puppet Enterprise 2016.1 brings the Puppet Orchestration tool up to an enterprise-grade level of maturity, and adds visualization capabilities.
For administrators, the underlying graph structure of the Puppet database allows for some interesting monitoring opportunities. With this most recent release, those opportunities are fully realized, and can be used to create visualizations that describe the current state of the network and cluster being managed by Puppet.
(Related: How ChatOps is taking over the enterprise)
Orchestration is the key for Puppet Enterprise 2016.1. Users will now be able to gain visibility into their managed clusters, and to throttle servers up or down as needed. It is now possible to push out changes to a cluster on-demand using the Puppet orchestration tools, and those changes can be confined or spread as far as needed, rather than being stuck deploying only to all machines or none.
In other news, Puppet Labs (the company) is known as just Puppet as of today. This change accompanied the hiring of a new president and COO, Sanjay Mirchandani, formerly CIO of EMC, who is leaving a job at VMware to come to Puppet.
Mirchandani will be heading up operations and corporate work, while Puppet creator and CEO Luke Kanies will continue to drive the product side of the business. Kanies created Puppet almost 11 years ago as a way to replace CFEngine.
Kanies said that, back then, describing Puppet as a better CFEngine was tough because many admins had never even heard of any configuration-management tools, let alone CFEngine. Today, he said, configuration management is understood in the marketplace, and thus Puppet is easier to sell.
Said Mirchandani of Kanies, "Luke is symbolic and iconic with the industry. I worked with Microsoft and EMC in their early years. These were companies that were innovating in the space. If I was going to be anywhere, I'd want to be where innovation is coming from."
Kanies said that the overall goal of Puppet today is to help great enterprises become great software companies through DevOps. Mirchandani said that the Puppet approach applies to almost all businesses as the complexity of their infrastructure increases. Despite the market-wide acceptance that the future belongs to Docker, he added, Puppet is focused on production-level support, and containers are not yet production-ready.
Instead, said Kanies, the Puppet team has begun a project called Blueshift, which seeks to support the new tools in the container ecosystem, as well as other rising development and DevOps tools.
Kanies said that Blueshift is about supporting the new stuff now, then later, solidifying around the tools that remain over the next five years. By doing this, he said, Puppet will support the rising stars of the tools industry, while still having support for other potential winners. In five years, said Kanies, Blueshift won't support everything it started out supporting: There will be winners and losers in the technology wars, and Puppet hopes to start supporting them all in experimental branches of the software.
Finally, Puppet today announced new integrations with Atlassian software, such as HipChat. Kanies said that he is looking forward to seeing if ChatOps takes off, and he expects developers and administrators to begin using Puppet from within HipChat.