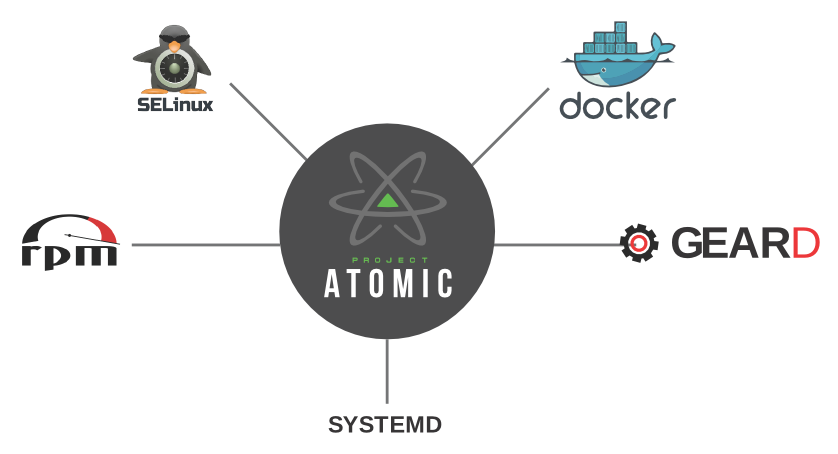 Red Hat yesterday announced the general availability of a new version of its Enterprise Linux aimed at easing the management and implementation of containers. Red Hat Enterprise Linux 7 (RHEL 7) Atomic Host is a slimmed-down version of the enterprise operating system, designed to run containers rather than applications themselves.
Jim Totton, vice president and general manager of Red Hat's Platforms Business Unit, said that "Red Hat Enterprise Linux 7 Atomic Host showcases the future of the enterprise application, a powerful, flexible application greater than the sum of its parts, and entirely fueled by the power of open innovation."
Project Atomic was first announced by Red Hat last year as an effort to build a version of Linux that included just the bare essentials, thus allowing system resources to be dedicated to the containers being run rather than the OS itself.
Atomic debuted in November with a beta release, but yesterday's GA marked the first time the fruits of Red Hat's Project Atomic made it into a mainline company product.
RHEL 7 Atomic Host includes facilities to manage, orchestrate and maintain Linux Containers. The release also introduces the concept of super-privileged containers, which will have access to system resources and can manage the hardware being used, allowing administrative applications to be containerized.
Other features of RHEL 7 Atomic Host include the ability to roll out "Atomic Updates," small patches that can be applied to machines while they are running. New security features help to lock down the host OS, and as with previous releases of Red Hat Enterprise Linux, Docker is the preferred format for Linux containers.