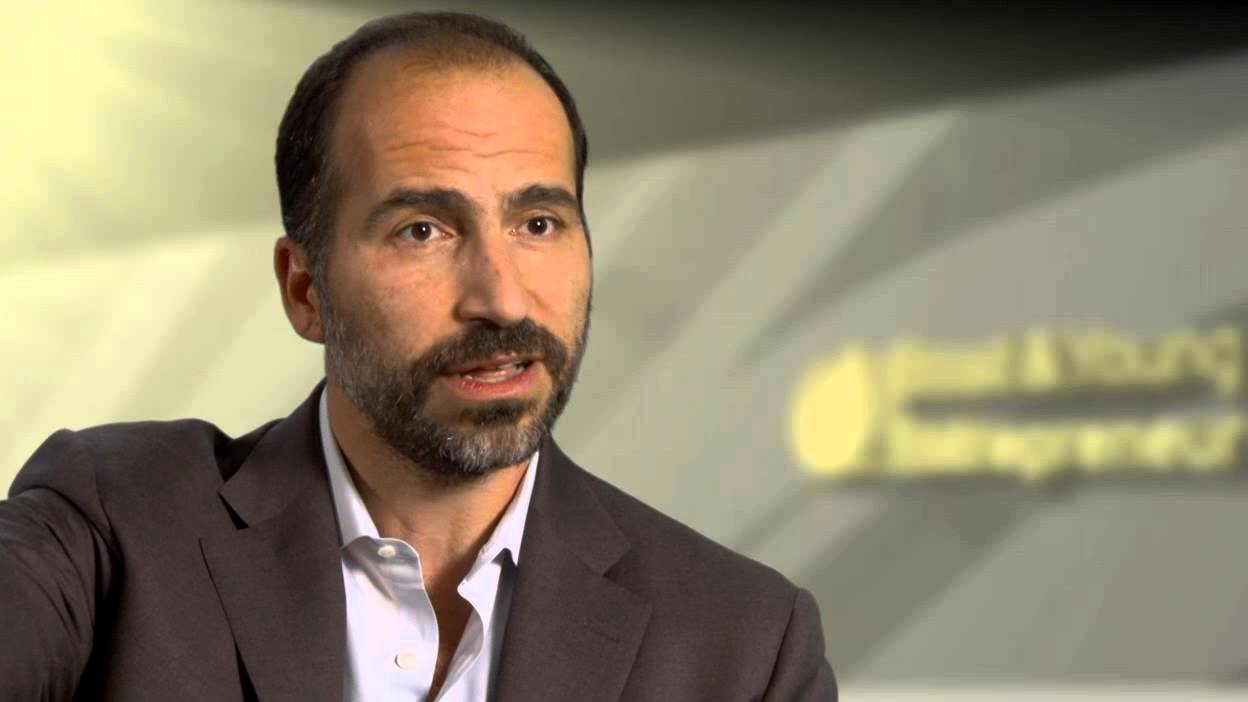 Uber has formally extended a job offer to Expedia CEO Dara Khosrowshahi to fill their CEO position after co-founder Travis Kalanick resigned from the post in June.
The position has been vacant since Kalanick's resignation, which was prompted by lawsuits and reports of a toxic corporate culture at the ridesharing company. The company continues to be embroiled in lawsuits over sexual misconduct and withholding information from investors.
Khosrowshahi has been the head of Expedia since 2005 and served as CFO of IAC for seven years prior. He places 39th on Glassdoor's most recent list of highest rated CEOs among employees, with an approval of 94 percent.
Legal fund for hacker who stopped WannaCry refunded for fraud
All donations to the legal fund for arrested cybersecurity researcher Marcus Hutchins, notable for halting the WannaCry ransomware attack, have been refunded after it was discovered by his lawyer that over $150,000 in donations were fraudulent.
Lawyer Tor Ekeland decided that sifting for legitimate donations wouldn't be worth the risk and says it's all been refunded.
Hutchins, a 23-year-old British national working in the United States, was arrested at a cybersecurity conference in Las Vegas in August and has plead not-guilty to six charges related to the development of the Kronos banking Trojan.
Quali announces CloudShell Virtual Edition
Quali announced the general availability of CloudShell Virtual Edition, a new cloud sandbox offering for virtualized IT environments. Quali is a self-service IT environment for cloud and DevOps automation.
CloudShell is designed for virtualized environments and it can spin up sandbox environments with virtual components in a few minutes, according to the company. The new solution also works for developers, testers, and DevOps teams who need to model complex application and virtualization infrastructure blueprints, and quickly deploy them to any cloud or virtualization platform.
More information is available here.
AT&T violates discrimination ban, says complaint
According to a formal complaint from the Federal Communications Commission (FCC), AT&T is violating the Communications Act's prohibition against "unjust and unreasonable discrimination."
The complaint allegedly states that AT&T discriminates against poor people by providing faster service in wealthier areas, and speeds as low as 1.5Mbps in low-income areas.
"This complaint, brought by Joanne Elkins, Hattie Lanfair, and Rachelle Lee, three African-American, low-income residents of Cleveland, Ohio alleges that AT&T's offerings of high-speed broadband service violate the Communications Act's prohibition against unjust and unreasonable discrimination," the complaint says.
Evidence of discrimination are based partly on a study from March, where advocacy groups analyzed FCC data and alleged that "AT&T has systematically discriminated against lower-income Cleveland neighborhoods in its deployment of home Internet and video technologies over the past decade," according to a report from Arstechnica.