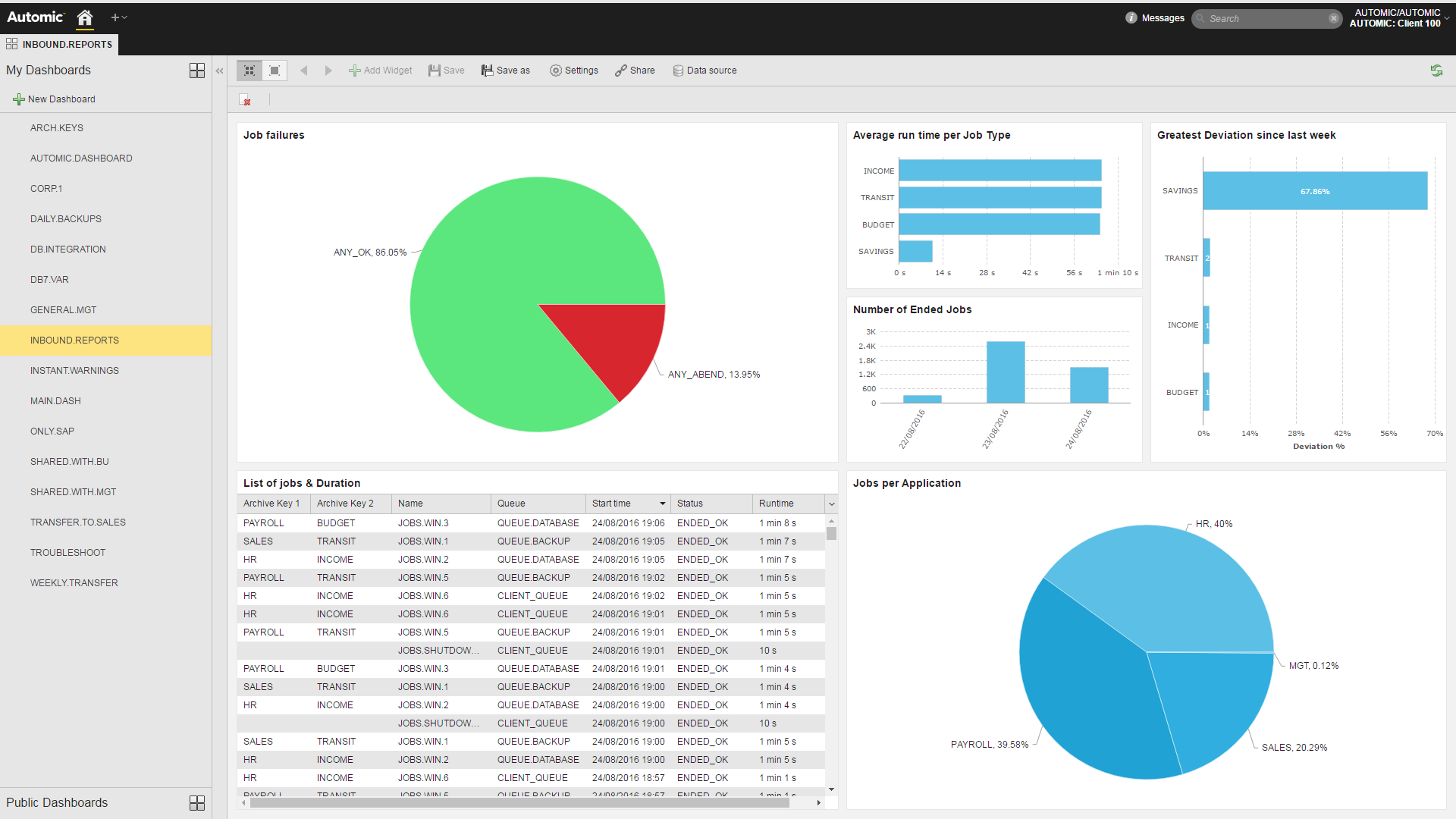 Instead of approaching DevOps from the developer side, Automic Software is coming at digital transformations from the operations side. The company released its unified suite of business automation products today, Automic V12, and it wants to help enterprises increase operational agility without having to "rip and replace" its core business applications into the cloud.
With this new product portfolio, Automic hopes to address the needs of IT operations teams in their digital transformations, which are driving the need for agility throughout many organizations. When it comes to operations, Lucas Carlson, a strategist at Automic, said that these teams have been put down and generally not given a chance to succeed since a majority of DevOps tools are not for operations.
(Related: Compuware releases REST APIs for DevOps)
When looking at enterprise applications during digital transformations, Carlson said that they are complex applications with a complex infrastructure, but there is no need to have complex operational processes for deployment.
"I think that fundamentally digital transformation is there to add agility and reduce application life cycle for large companies, so instead of having to wait a year or two between software releases, either internally or externally, we are trying to bring that time to market down," he said.
In order to make sure there is zero downtime during upgrades for operational IT, Automic's new agents automatically update themselves according to the workload or schedule, said Carlson.
Automic V12 doesn't just have auto-updates, it also enables customers to create the same functionality for their code. This means Automic can auto-update its own agents so customers do not have to wait a year to get new features or functionality; instead, the features can be rolled out incrementally. It also means that customers can have the same pipeline and still be able to auto-update their own code flows, said Carlson.
"That to me is a purely operational thing," he said. "When you look at DevOps as a developer thing, you can't write extra code in order to manage the operational complexity of auto-updating."
Automic also has a new unified interface to provide enterprise operations with insights across their enterprise environment silos. Its new infield interface allows customers to utilize the same interface for their workload automation, including the mainframe, open systems and the cloud.
Customers can drive intelligent insights across their disparate automation needs, and they can define and manage SLAs to streamline business workflows.
Automic V12 contains unified products that are built on an open and scalable business automation platform. The products include Automic Workload Automation V12, which can create, manage and monitor business processing across hybrid clouds; Automic Release Automation V12, which coordinates application release and deployment for core business applications; and Automic Service Orchestration V12, which orchestrates automation services across the business, application and infrastructure layers of a hybrid cloud.
As more organizations move toward their own digital transformation, Automic wants to make sure they are not "throwing out the baby with the bathwater," said Carlson. Instead of throwing out current operational business applications and replacing them with a new platform, Automic wants to take what businesses have and add auto-update functionality to it, he said.
Additionally, Automic V12 plug-ins are available on the Automic Marketplace.