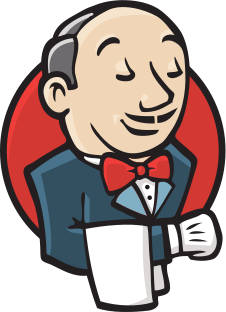 Jenkins saw a surge of growth in 2016. The Jenkins project, a community behind Jenkins, has released results from its 2016 Community Survey that show the open-source automation server saw an increase in usage across organizations already using Jenkins, organizations new to Jenkins, and organizations implementing Continuous Delivery.
"As an ever-increasing number of teams implement DevOps, we are seeing them naturally turn to Jenkins as the de facto business-critical solution for Continuous Integration and Continuous Delivery," said Sacha Labourey, CEO and cofounder of CloudBees. "The survey and increasing usage statistics reflect how adoption continues to grow despite an already massive installed base, all while the community's involvement keeps increasing. The project has delivered on a multitude of themes such as user experience, container support and pipeline automation. All needs, by the way, expressed in past Jenkins community surveys; the community pays attention to its users."
(Related: Testing is finding it hard to keep pace in agile shops)
According to the survey, 85% of respondents revealed their company's use has increased over the past year, and 54% of those practicing CD are using Jenkins.
Other results: 90% believe Jenkins to be mission-critical to their business; 96% use Jenkins for build tasks; 36% use Jenkins for operations; and 62% are using Jenkins for deployment activities. "Early in 2016, the community invested in Jenkins 2, adding Jenkins Pipeline support to enable the leading automation engine with the power and ease of use to support organizations implementing continuous delivery and DevOps," said Kohsuke Kawaguchi, Jenkins' creator and CTO of CloudBees. "The 2016 Jenkins Community Survey results indicate the investments are showing a return for both existing and new users through the expanded use of Jenkins within organizations."
In addition, the Jenkins project announced a new way to automate Continuous Delivery pipelines. The Jenkins team released an update to Jenkins Pipeline designed to improve usability, increase DevOps team productivity, and accelerate the adoption of Continuous Delivery. The release includes a declarative syntax, an initial version of a graphical editor, and shared pipeline libraries. The new features are designed to allow users to build and maintain CD pipelines textually or graphically.
"Declarative pipeline combines the power of the flexibility of Jenkins Pipeline and the simplicity of Blue Ocean, the new user experience for Jenkins," said Kawaguchi. "Defining and evolving Continuous Delivery pipelines is made not only easier but also pleasant, which is an important milestone for making Continuous Delivery accessible for everyone."