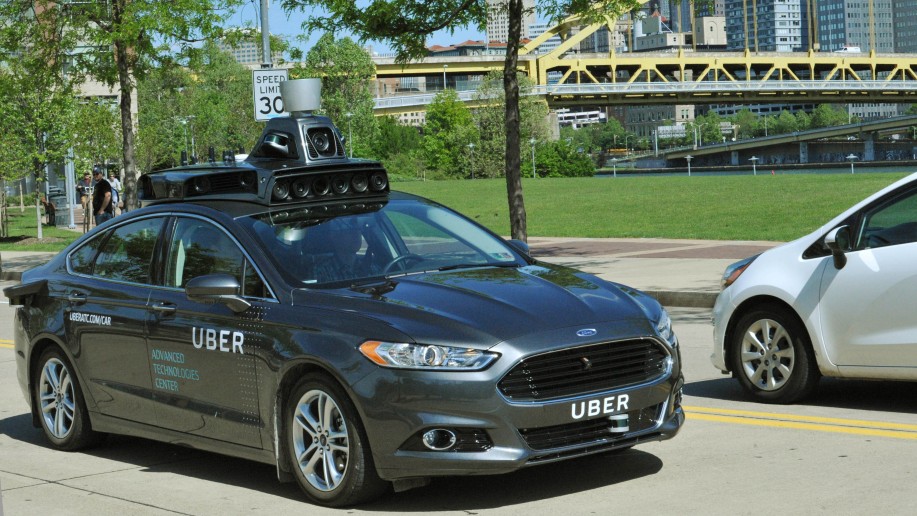 Uber is unveiling its first self-driving car in the Steel City. The company announced a test car developed at its Advanced Technologies Center (ATC) in Pittsburgh will be hitting the roads in the next coming weeks.
"If you're driving around Pittsburgh in the coming weeks, you might see a strange sight: a car that looks like it should be driven by a superhero," the Uber team wrote in a blog post. "Real-world testing is critical to our efforts to develop self-driving technology."
Uber first announced its plans to get into the self-driving car industry in February 2015. The announcement came out of a partnership with Carnegie Mellon University to create the ATC in Pittsburgh. The ATC is focused on developing long-term technologies that will enable Uber to deliver safe and reliable transportation using mapping and autonomous technology.
(Related: How computers are taking the wheel)
Uber chose Pittsburgh to launch its self-driving car because of its variety of roads, traffic patterns and weather conditions, according to the company.
The company's first self-driving car is a hybrid Ford Fusion that features sensors such as radar, laser scanners, and high-resolution cameras. Ford and Uber are also a part of the Self-Driving Coalition for Safer Streets, a lobbying group that was announced last month. Other members of the group include Google, Lyft and Volvo.
Similar to Google's self-driving experiments, the car will be accompanied by a human driver who will track and monitor the car's operations.
"While Uber is still in the early days of our self-driving efforts, every day of testing leads to improvements," the team wrote. "Right now we're focused on getting the technology right and ensuring it's safe for everyone on the road—pedestrians, cyclists and other drivers."
The company recently took a Tribune-Review reporter on the road to check out the self-driving Ford Fusion. According to the reporter: "The car drove itself over the 31st Street Bridge and along River Avenue on the North Side before turning around at the Heinz Lofts. The car will accelerate, brake, steer and perform other basic functions on its own. It switches out of self-driving mode with a loud beep if its sensors detect a car swerving into its lane or it encounters something it does not recognize or know how to negotiate. The driver can take control of the car at any time.
"The car's sensors detected parked cars sticking out into traffic, jaywalkers, bicyclists and a goose crossing River Avenue," according to the reporter. "The car can also detect potholes."