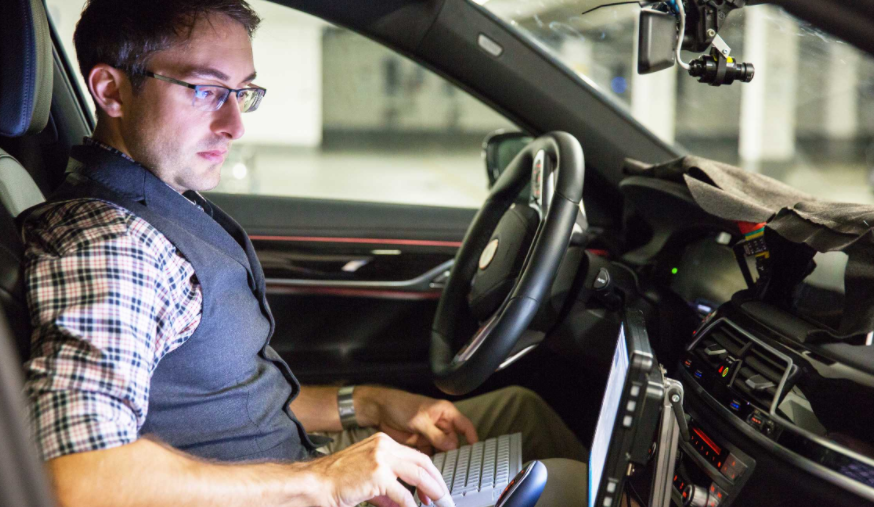 BMW is ramping up its self-driving efforts with the development of a new autonomous campus in Unterschleissheim, a town in Germany.
"The road to fully-automated driving is an opportunity for Germany's automobile manufacturing base. The decision to develop and road-test these vehicles in the Munich area illustrates how the BMW Group and the whole region can benefit from this shift in the automotive industry," said Klaus Fröhlich, member of the board of management and responsible for development at the BMW Group.
When the campus is completed, more than 2,000 employees will work on fully-automated testing challenges, including everything from software development to testing the vehicles on the roads.
More information can be found here.
Firebug.next and Firebug merged into built-in tools
Firebug has been discontinued as a separate Firefox add-on, but with the next version of Firebug it will merge into the built-in Firefox DevTools, codenamed Firebug.next.
Instead of having the tools compete with each other, Mozilla decided to put the developer tools together. This means practical features will be absorbed such as the DOM panel, the Firebug theme, server-side log messages, and other various add-ons. More than 40 bugs were fixed to close the gap between the DevTools and Firebug.
More information can be found here.
Flock launches FlockOS
FlockOS was launched yesterday to give developers the ability to build customized apps, bots and integrations on Flock.
FlockOS is a chat operating system that gives developers widgets and features so users can have a seamless experience with Flock apps. FlockOS also allows developers to send messages and rich attachments to Flock users and groups, add buttons to attachments, setup slash commands, and configure bots to send directed messages to users.
In addition, developers can build custom apps on FlockOS using Java and Node.js SDKs with additional SDKs like Python and Ruby. Flock plans to roll out more SDKs soon.
More information can be found here.
Twitter's CTO to leave company
Twitter is losing some of its top executives. First it was Adam Bain, Twitter's chief operating officer, who left last month, according to a New York Times report. Now, the Times reports that Adam Messinger, the company's chief technology officer, will exit and take some time off.
Messinger tweeted yesterday saying that he will leave Twitter and take some time off after being at the company for five years. According to the Times, this raises some questions about whether or not Twitter has a stable executive bench.
Messinger isn't the only one to leave the company. Josh McFarland, a vice president of product, announced that he is departing Twitter to work for a venture-capital firm called Greylock Partners.
The full report can be found here.
GCC 6.3 released
The GNU Compiler Collection (GCC) version 6.3 has been released with several important bug fixes since the last version.
GCC 6.3 is a bug-fix release from the GCC 6 branch, and it contains fixes for regressions and serious bugs in GCC 6.2 with more than 79 bugs fixed since the last release, according to a mail archive from the GCC mailing list. Developers that have questions or comments should check out the release that is available from the FTP servers.