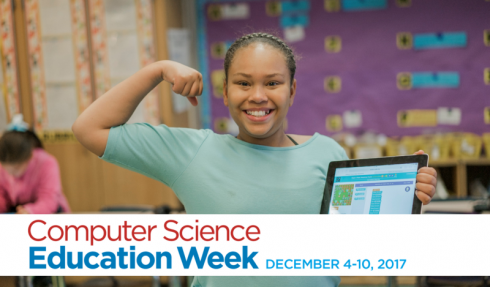 Today, eight states, 76 school districts, and 102 organizations around the world have made new pledges to expand access to computer science for millions of students, with a focus on diversity. The news was announced at an event hosted by Code.org. The organization also announced new milestones such as 10 million girls are now using its learning platform, and a $12 million funding from donors such as the Bill & Melinda Gates Foundation, Infosys Foundation, and Lt. Governer Gavin Newsom of California.
"California is the tech capital of the country and home to Silicon Valley, but we don't teach our students the foundational skills to access the jobs of the future. Right now most schools in California don't offer any computer science classes and sadly, that disparity is punctuated by striking gender and racial gaps," Lt. Governor Newsom said. "I'm thrilled to announce the launch of CSforCA to make sure every California student has access to high-quality computer science education."
CLion 2017.3 is released
JetBrains' CLion 2017.3 has been released featuring improved support for C++ and integration with Boost.Test and Valgrind Memcheck. There are also other enhancements, such as easier compiler configuration, run icons for main and tests, color scheme changes, and Kotlin/Native support in CLion.
Amazon has released a sneak peek of its AWS Serverless Application Repository
Amazon released a sneak peek of its upcoming AWS Serverless Application Repository at AWS re:Invent last week. For publishers, it offers the ability to use open source third-party libraries for serverless apps. It also enables publishers to use resource-based IAM policies to controls apps. Users will be able to find and start apps right from the Lambda console as well as check on the status of each app.
Grafana Labs joins CNCF
Grafana Labs announced it is joining the Cloud Native Computing Foundation as a silver member. Grafana Labs is the developer of the open source data visualization software Grafana.
"Grafana Labs has a long history with the Prometheus project, and we also use Kubernetes heavily in production on GrafanaCloud. We look forward to working with the CNCF community to provide a voice for open source monitoring and data visualization solutions. It's been exciting to see Prometheus' staggering adoption, and as its recommended visualization tool, we are excited to continue improving support and functionality for the Prometheus community," said Torkel Ödegaard, Grafana Labs co-founder and Grafana creator.