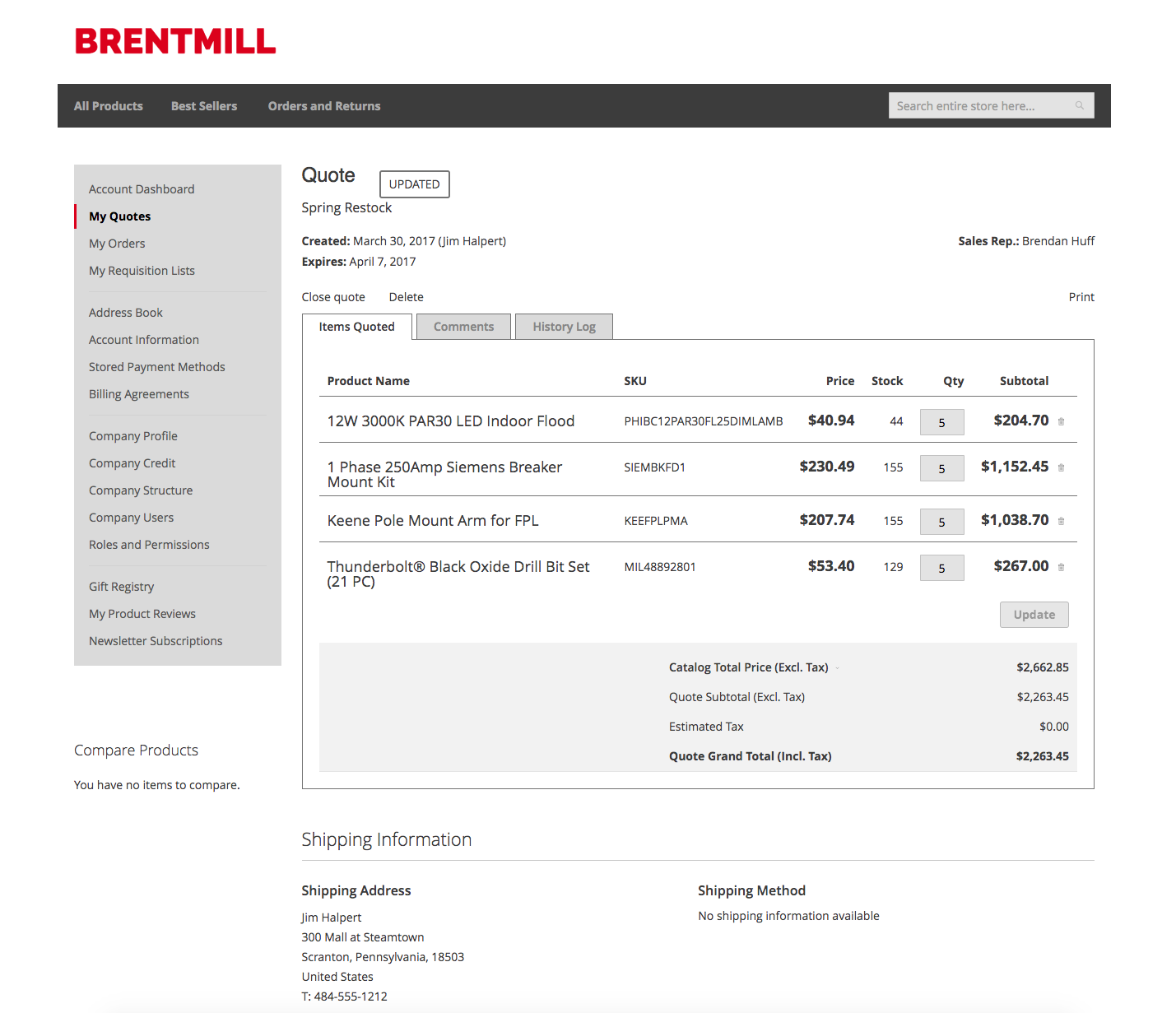 Magento Commerce, a cloud commerce solution provider, announced its release of the Magento Digital Commerce Cloud. The new release allows business-to-business (B2B) merchants to handle B2B commerce requirements to best meet the needs of its digitally-connected customers.
According to Jason Woosley, SVP of product and technology at Magento, when looking at the B2B market compared to the business-to-consumer (B2C) market, B2B is way behind in terms of innovation and progress. The company hopes to make progress in the B2B space with its developer-friendly digital cloud offering announced today at the Imagine 2017 conference in Las Vegas.
"What we are striving to do with this initiative is really elevate B2B, but bring the same level of maturity, ease-of-use, and customer centricity that we have seen in a lot of B2C improvements, to the B2B world," said Woosley. "[We should be] treating B2B as a first-class citizen."
With Magento's platform, merchants can fully support corporate buyers with commerce account management, catalogs and price lists. They will have access to tools for rapid ordering, online requests for workflow, and inventory will be visible across retail outlets.
Also, Magento's platform with APIs and extensions integrate with many ERP, CRM or other backend systems, letting businesses leverage technology investments.
Magento's newly released Digital Commerce Cloud for B2B addresses some of the key challenges of branded manufacturers and distributors. These features include corporate account management, which supports sales to corporate accounts with multiple levels of buyers; real-time inventory intelligence, which exposes distributors to available inventory across multiple locations; backend integration; and multi-channel support, which serves B2B and B2C customers and brands.