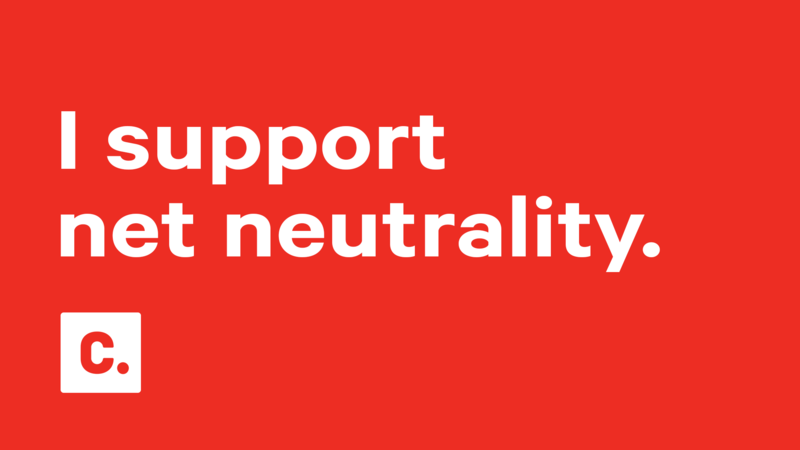 Companies are coming together today for the Day of Action to Save Net Neutrality to stress the importance of keeping the Internet open, fast and accessible to all. Change.org is one of these organizations joining the coalition and fighting for the principles that will keep the Internet free from censorship.
In addition to joining the Day of Action to Save Net Neutrality today, Change.org has started its own petition calling on the Federal Communications Commission (FCC) to protect neutrality. Their petition — Save The Net — has garnered 41,253 signatures, with 50,000 signatures as the end goal at the time of this post. 
According to Change.org, without net neutrality, ISPs can choose what internet users see online, which means ISPs can favor some sources or block others. For example, if someone launched a petition on Change.org against a company like Verizon, net neutrality could prevent Verizon from blocking or slowing their customers' access to Change.org's site.  
Organizations like Change.org aren't the only ones against the FCC's move to end net neutrality. A recent poll from Mozilla discovered that both Republicans, Democrats, as well as Independents support net neutrality.
"At Change.org, we believe that people everywhere should have the tools they need to make their voices heard," reads the organization's petition page. "We're a social good company powered by technology that empowers anyone anywhere to take action on the issues they care about. A closed off Internet means fewer ways for millions of people to make the change they want to see."
The petition will be delivered to the United States Senate, House of Representatives, and the FCC. Users and organizations can also visit Battle for the Net to join the protest.