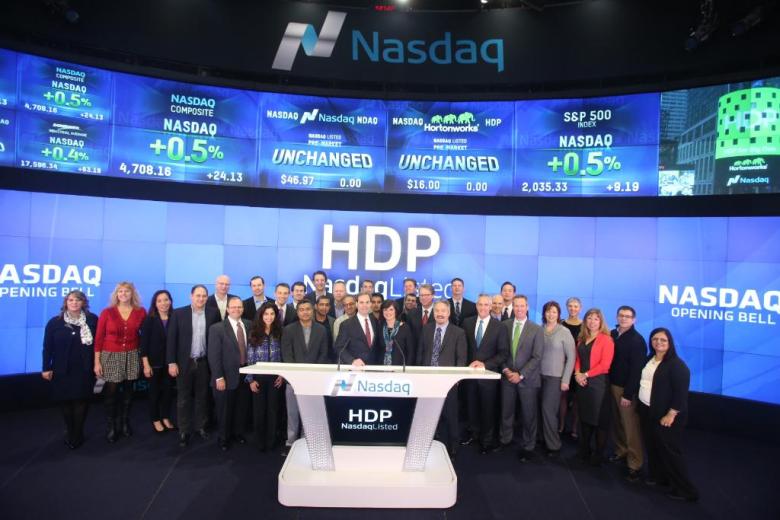 If anyone had any doubt about the potential for going IPO as a modern enterprise software company, the last two days should have removed that doubt completely from their minds. Hortonworks and New Relic are both dominating the markets right now, rising quickly and looking to be poised for an even higher rise over the next few months. Considering that both were initially priced at least 30% below what the market thought they were worth, you can probably expect a lot more moves to the market in 2015.
If I had to throw some darts and guess about what companies would be moving onto NASDAQ in 2015, I'd put Cloudera, Unity, and any of the numerous APM companies out there at the top of my list. When Facebook went public, it took a dive in the weeks after trading began, and other technology IPOs headed for the hills. We should see a flood of new offerings next year, particularly in the Big Data and application monitoring worlds. This is quite a change from the investment climate for software IPOs over the past decade.
Facebook had looked overpriced initially, and was seemingly the victim of conspiracies inside the company and its investment banks to inflate the IPO price to get more money. At the time, this was a really big deal, but today it's completely forgotten. Why? Facebook is worth double what it IPO'd for, and almost 4x what it sank to in the first weeks of trading.
Clearly, the market is no longer skeptical of software company IPOs. In 2000, they were like junk bonds or barnacles: everywhere and worthless. But today, investing in IPO tech companies is just about the only way to find a good upside, considering that so many companies are worth so much already.
Congrats to everyone at New Relic and Hortonworks. We expect great things from all this investment capital!