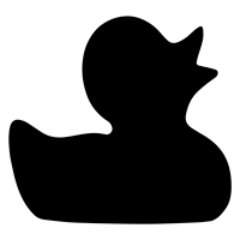 Synopsys and Black Duck Software have signed an agreement that will allow Synopsys to acquire Black Duck for approximately $565 million. Black Duck is known for its open source security and license management solutions.
The acquisition is expected to close in December of this year. The transaction will be subject to Hart Scott Rodino regulatory review in addition to other customary closing conditions.
According to a preliminary review by Synopsys, it is expected that this addition will contribute $55-60 million to fiscal 2018 revenue.
"Our vision is to deliver a comprehensive platform that unifies best-in-class software security and quality solutions," said Andreas Kuehlmann, senior vice president and general manager of the Synopsys Software Integrity Group. "Development processes continue to evolve and accelerate, and the addition of Black Duck will strengthen our ability to push security and quality testing throughout the software development lifecycle, reducing risk for our customers. We look forward to working with Black Duck's experienced team as we drive our combined solution to the next level of value for our customers."
Open source software currently makes up 60% of code in applications, and while it is used to speed up development time and lowers costs, it poses threats to application security, according to the companies. Black Duck Software's Software Composition Analysis solutions help automate the process of discovering these threats and give automated alerts when such threats are discovered.
"Today, software security is top of mind for every organization and their Boards of Directors. As reliance on open source grew rapidly over the last decade because of its economic value, most organizations have struggled in their efforts to secure and manage it effectively. Many high-profile, costly breaches resulted. Our rapid growth and success over the last four years is evidence that organizations are taking open source security very seriously," said Lou Shipley, chief executive officer of Black Duck. "We're excited to join an organization that shares our commitment to addressing security and quality issues at the earliest phases of the software development process. Doing so will enable us to provide leading solutions that enable customers to develop and deliver more secure and higher-quality software faster than ever before."