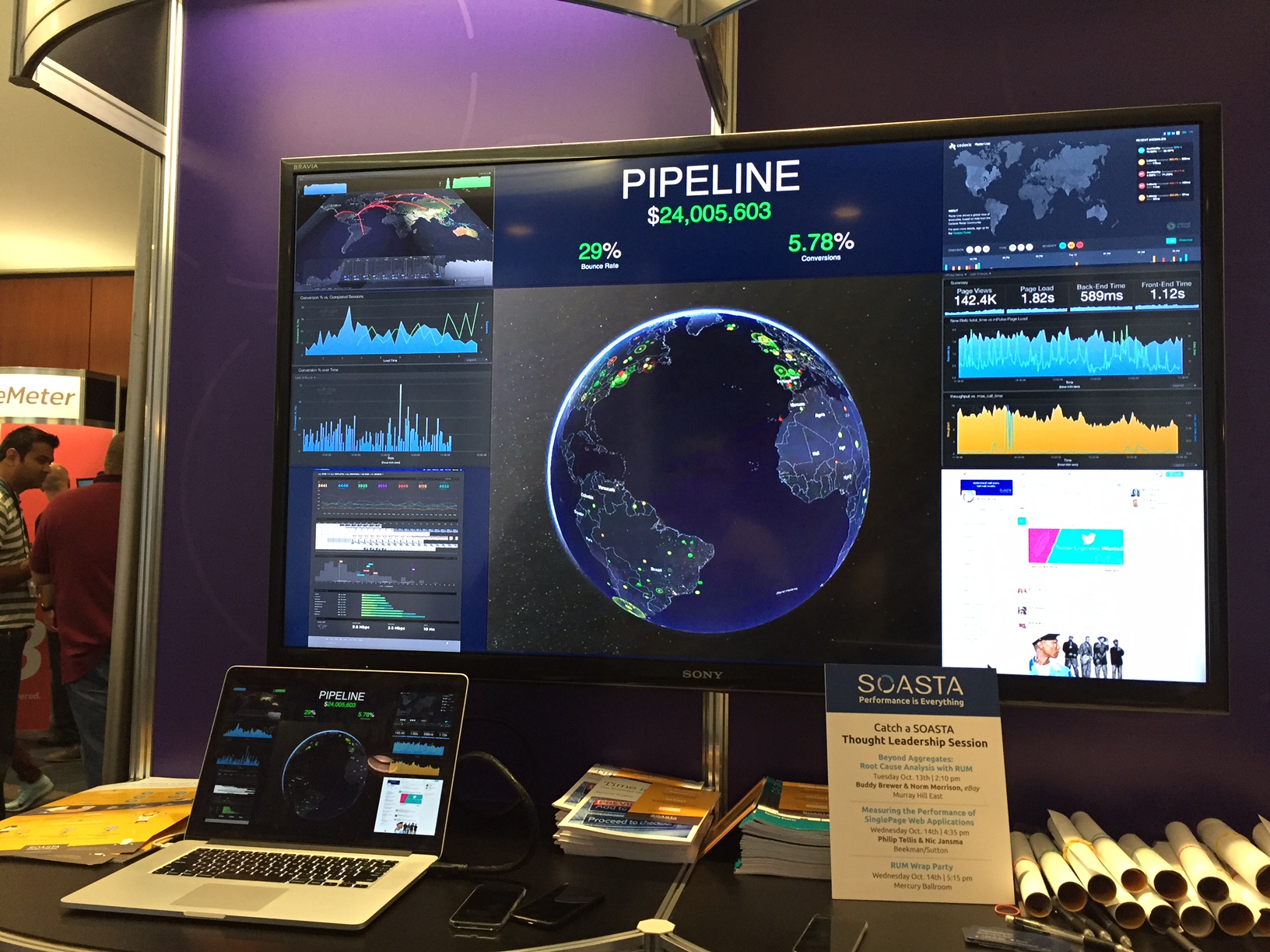 A word that was heard frequently when walking through the booths at the 2015 O'Reilly Velocity NYC conference was "performance."
The conference provided a new perspective to performance and Web operations, and it gave everyone from developers to technical executives solutions to solve their dynamic website and application challenges.
(Related: How government is using DevOps)
Keynote speakers came from a variety of organizations like Etsy, IBM, Dropbox, Hewlett-Packard and the U.S. Department of Education. Companies showcased their platforms, talking about what was new and how attendees can overcome their performance issues, including Web and testing challenges.
BlazeMeter
Offering a cross-enterprise test automation framework for the whole team, including DevOps, operations and QA, is BlazeMeter. The company was born out of the DevOps movement, and it is trying to redefine testing. BlazeMeter's emphasizes that load and performance testing should be part of the software delivery workflow. Its platform allows developers to write in their language and stay in their language. The CEO himself, Alon Girmonsky, did a live demonstration where attendees could see how they could write in the language that they choose.
"We make performance testing as easy as code, and allow developers to start testing for performance while they are writing code," he said.
Chef
Chef, an IT automation company, turns infrastructure into code by automating how to build, deploy and manage an infrastructure, allowing it to become as testable and repeatable as code. Representatives at the Chef booth said that speed and quality is a focus for the company: You gain more quality the faster you go.
Another focus at Chef is "compliance at velocity," which allows enterprises to specify compliance-related requirements in ways that can be automatically tested. Its new vice president, Nathen Harvey, who will continue to implement the company's open-source strategy.