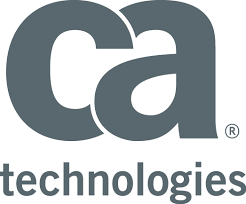 With its acquisition of continuous application performance testing company BlazeMeter, CA Technologies aims to strengthen its position in continuous testing, testing efficiency, and its DevOps portfolio.
BlazeMeter will integrate with CA's Continuous Delivery solutions to offer CA and BlazeMeter customers solutions that address testing bottlenecks. It will also give customers a more diverse set of test capabilities like functional testing and performance testing, according to Jeff Scheaffer, general manager of Continuous Delivery and DevOps business unit at CA Technologies.
"That's where BlazeMeter fits," he said. "It's kind of a new generation of testing capabilities that allows us to shift left."
(Related: Reliability the main topic at DevOps Velocity)
Technical buzzwords like DevOps, performance and continuous testing were concepts that not too many companies understood in the past, according to Alon Girmonsky, CEO of BlazeMeter. Now, it's more relevant and is a way for companies to get market faster, he said.
BlazeMeter was continuing on an easy path, growing independently and aiming to make testing easier and more streamlined, according to Girmonsky. Realizing that the market is doing well now for continuous testing and performance solutions, it made sense for an acquisition with CA Technologies, especially since both companies share similar goals, he said.
According to a CrunchBase report, CA Technologies acquired BlazeMeter for an undisclosed amount. A GeekWire report indicated that the company sold for US$100 million.
"CA Technologies can bring to BlazeMeter what BlazeMeter lacks, and that is the sales, the marketing, the reach and scale," said Girmonsky. "BlazeMeter can bring the technology that CA lacks, which is kind of this continuous testing, DevOps-friendly testing infrastructure. [We can] go to market faster and bigger than BlazeMeter could have on its own."
Girmonsky also said that he sees CA and BlazeMeter working together to solve a wider set of challenges that enterprise developers face, including common challenges that developers face. One challenge that all developers experience is that every software company seems to be moving to agile, causing them to rebuild their tool stack, he said. As a result, there are new practices, new processes, and lots of integrations that need to be done, he said.
Girmonsky said that BlazeMeter's focus will remain the same with this newly formed relationship. The company's passion is continuous testing, and Girmonsky said they will continue to better and add to its services around continuous testing, with better integrations, more applications, up until the point where test operation is completely streamlined, he said.
BlazeMeter currently maintains offices in Tel Aviv and Palo Alto. Scheaffer said one of the good things about bringing BlazeMeter on board is that CA Technologies development sites in Santa Clara. CA Technologies also has a location in the suburbs of Tel Aviv (in Herzliya), said Scheaffer.
Building out the DevOps portfolio
This isn't the first time CA Technologies has picked up a company in order to round out its DevOps portfolio. From 2011 up until its acquisition of BlazeMeter, CA Technologies has used acquisitions to build out its tool chain.
In 2011, when CA acquired privately held service simulation solution company Interactive TKO (ITKO), it combined the company's tools with CA's service assurance, service automation, service management and turnkey offerings, setting it up to compete with the market's need for better IT-management solutions.
CA Technologies later wanted to build out its support for APIs, making sure its technologies would help customers better secure and manage their APIs quickly and in the cloud. This is when the company acquired Layer 7, a provider of API security and management tools. The acquisition was completed the summer of 2013.
Also, CA Technologies acquired Rally Software in May 2015, which allowed CA to expand its agile development software services. The acquisition also added to its existing strengths in DevOps and management of the cloud.
The reason for all these acquisitions, including BlazeMeter, is because the market has seen a major shift away from close-source, proprietary vendors, and has moved toward offerings that are built on open source as well as offerings from new age technology companies, said Scheaffer.
He said that CA Technologies would look to the collective wisdom of BlazeMeter's open-source community to adapt the offerings of new technologies entering the market.
BlazeMeter has been growing its open-source developer community as it adds new functionalities to its performance testing tools, and Girmonsky said its continuous application performance testing solution is fully compatible with Apache JMeter and other open-source tools like Gatling and Selenium.
"As you look to scale these [minimum viable products] as part of a center of practice, there is incremental requirements that are necessary, so it's how you take that open-source community and add value on top, both at the product level and by offering it as a service," said Scheaffer. "This eliminates all of the complexity and the cost of adoption. Customers are asking for that."