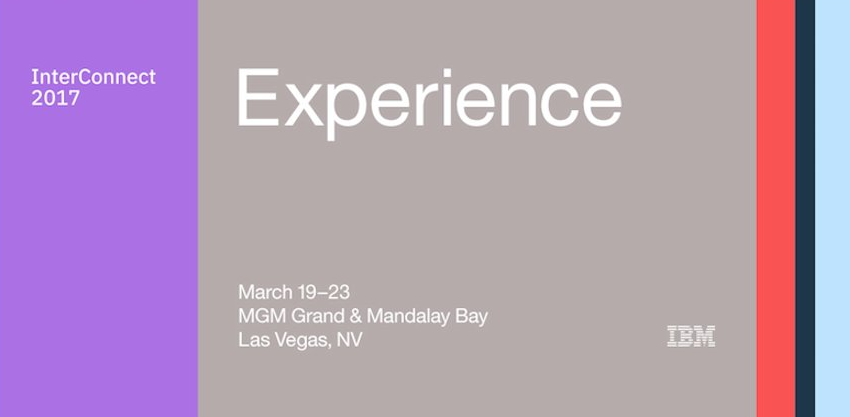 IBM is giving developers more tools to work with blockchains, multi-cloud environments, cognitive services, and financial services.
The company, at its annual IBM InterConnect conference in Las Vegas this week, announced the release of the IBM Blockchain, an enterprise-ready blockchain service based on the Linux Foundation's Hyperledger Fabric 1.0. The new service is designed to give developers the tools necessary to build, manage and host security-rich production blockchain networks on IBM Cloud. It features protection from insider attacks, the highest certified level of isolation for a commercial system, secure service containers, tamper-responsive hardware security modules  and an auditable operating environment.
In addition, IBM is also releasing blockchain governance tools and open-source developer tools to help automate the steps it takes to build with Hyperledger Fabric.
In cloud news, IBM announced a new integration service for multi-cloud environments, that enables users to access and use actionable business data from sources such as the cloud, messaging platforms and application software.
"Companies are rapidly choosing to blend their existing infrastructure within multiple cloud environments, creating a hybrid cloud framework that continues to provide them with the speed and control they require to optimize their enterprise," said Arvind Krishna, senior vice president of hybrid cloud and director of IBM Research. "By bringing together and integrating more data through an open cloud platform, we are providing our clients with the agility and control they demand while still giving them a more complete view of what is happening within their company."  
The company's newly announced IBM Cloud Service Virtualization solution will help automate compliance controls and data security for multi-cloud workloads. It features continuous monitoring; real-time reporting; geo-fencing at the hardware level; and granular access controls to reduce operational risks and configuration errors.
In the company's Watson area, it is releasing a new cognitive assistant to help IBM Watson users manage and protect their networks. The MaaS360 Advisor features machine learning and best practices for better management and protection. IBM is also training Watson on device enrollment, identify management and regulatory issues.
In addition, IBM Watson is getting new and improved data analysis and discovery services on the IBM Cloud. The new functionality aims to help developers quickly gain insights into their massive amounts of data. A new Watson Company Profiler, an experimental platform solution built with Watson Discovery, is also being introduced. "To date, we've only explored a tiny fraction of the world's existing data. Watson represents a new partnership between technology and people, to revolutionize the way we discover things and make better decisions – all at incredible speed and scale," said Beth Smith, general manager of IBM Watson AI. "With the advanced discovery capabilities of the Watson platform, IBM is shining a light on dark data by unlocking patterns, trends, and relationships in data that were previously invisible."
Developers are getting new tools for cognitive, blockchain and analytical technology with the launch of IBM Cloud for Financial Services. The tools are designed to reduce development and testing times; provide developers with APIs, data and content; and allow developers to build in customer insights, regulatory compliance analytics, security, privacy and compliance.
Lastly, IBM announced a new container service on its cloud platform to build and manage secure cognitive apps. The Bluemix Container Service includes a user-centric experience; ability to automatically provision, update and monitor containers; and help developers build cognitive innovations with real-time security intelligence. It features Kubernetes clusters; native Kubernetes APIs; the choice to store and access data across multiple platforms and repositories; isolation and capacity controls; built-in security scanning; automatic load balancing; and insight into each container cluster's performance.
"Building microservices with containers helps developers to do what they do best – invent – by creating and stitching together different services that work in tandem," said Jason McGee, IBM fellow, and VP of IBM Cloud. "Our service does this in a simple, straightforward way by using Kubernetes to automate critical parts of an app's environment, while giving developers the ability to build in cognitive intelligence, blockchain and Internet of Things services."
Other news included a partnership with Red Hat to accelerate hybrid cloud adoption with OpenStack; new cognitive, cloud and data science training initiatives on IBM Cloud from Galvanize; a joint initiative with PlayFab to bring game developers more insights into player behavior; and a new collaboration with Veritas Technologies to help enterprises manage, optimize and protect data across hybrid cloud environments.