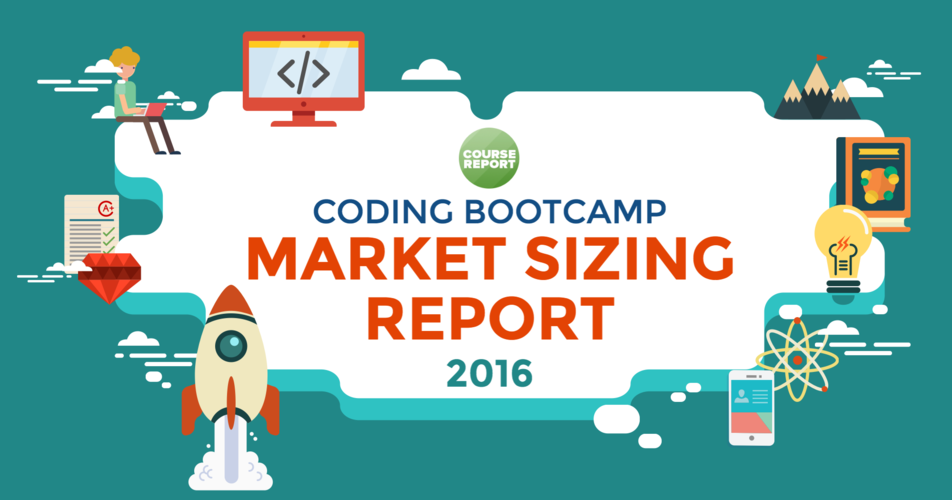 Coding boot camps are expected to grow by 74% this year, according to a newly released report by Course Report. In its third annual Coding Bootcamp Market Sizing Report, it estimated there would be 17,966 graduates this year, compared to 10,333 last year.
"This report shows how many new developers these boot camps will contribute to the job market this year," said Liz Eggleston, cofounder of Course Report. "A lot of employers already look to boot camps as a source for technical talent, but hiring managers should know that there will be [about] 18,000 new devs looking for jobs this year."
(Related: Five reasons developers should go back to school)
In addition, the number of boot camps available continues to grow. According to the report, there are now 91 boot camp providers, up from 67 last year. Sixty-nine cities and 34 states in the U.S. have boot camps.
"I love that there are now coding boot camps in so many cities—even smaller cities like Austin and states like North Carolina boast a number of full-time code schools," said Eggleston. "New boot camps are launching in unexpected cities as a result of TechHire and media coverage, and established boot camps like Coding Dojo and General Assembly are expanding into new markets as well. Boot campers no longer have to be in NY/SF to take advantage of these courses."
According to Eggleston, boot campers also have an advantage over undergraduate computer science graduates because of their ability to keep up with changing market demands and to customize courses based on the latest technologies.
Other key findings of the report included the average tuition being US$11,451, with an average program length of 12.9 weeks; Full Stack JavaScript surpassed Ruby on Rails as the most popular teaching language; and an estimated tuition revenue of $199 million from qualifying U.S. schools (excluding scholarships).