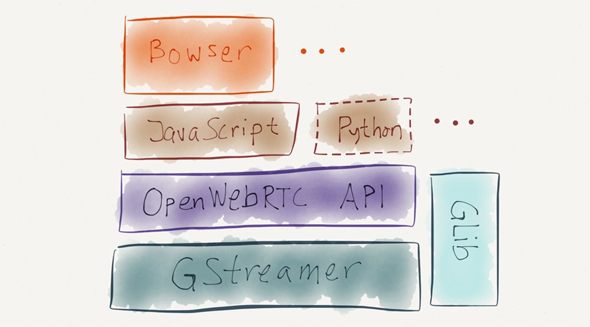 Ericsson open-sources OpenWebRTC and Bowser for iOS
Ericsson announced it is releasing OpenWebRTC—its implementation of the HTML5 in-browser audio and video technology—and its WebRTC-enabled Bowser iOS browser as open source.
Ericsson Research manager of media application and protocols Stefan Ålund made the announcement in a blog post, saying that Ericsson has already submitted Bowser to the App Store, which would make it the first WebRTC-supported browser on iOS. Ericsson has long been a contributor in the W3C's standardization process for WebRTC, and OpenWebRTC represents a competing implementation from Google's WebRTC implementation in Chrome.
(Related: What's new with WebRTC as competing specifications advance)
"OpenWebRTC is built on the belief that the WebRTC standard would transcend the pure browser environment and that native apps, implementing the same protocols and APIs, would become an important part of the WebRTC ecosystem," Ålund wrote. "This is especially true on mobile platforms where native app distribution is often preferred over pure Web apps."
Ålund also announced the release of the open-source GStream multimedia framework to build OpenWebRTC-supported Web apps with cross-platform interoperability for Android, iOS, Linux and Mac OS X. The OpenWebRTC API layer is implemented primarily in JavaScript, with some Python.
Ericsson first released Bowser in 2012 for both Android and iOS, but pulled the browser in February of 2014 as by then Chrome and Firefox both supported WebRTC on Android.