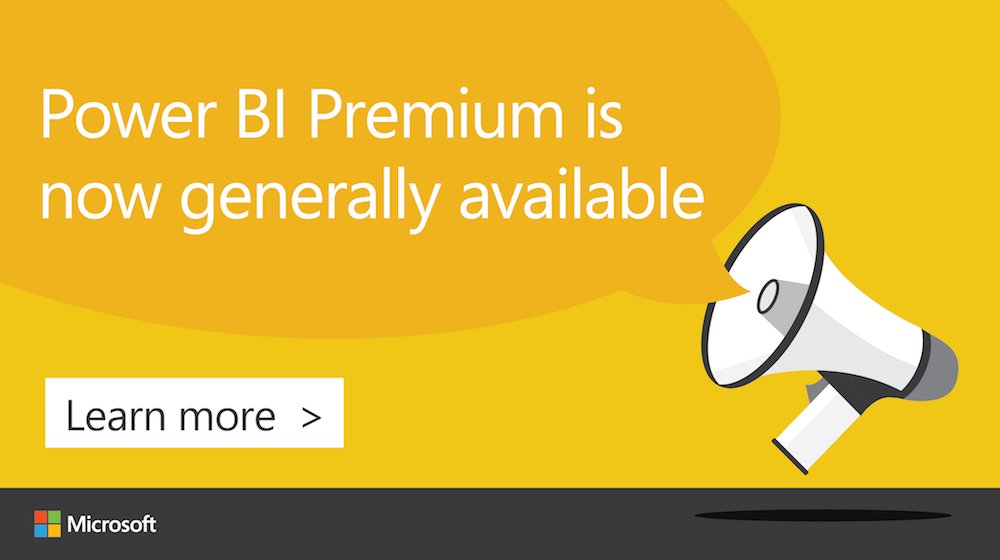 Microsoft is expanding its business analytics and intelligence portfolio with the announcement of Power BI Premium. Power BI Premium is an extension of the company's Power BI solution that provides improved performance for larger data volumes.
"Power BI was first made generally available in July 2015. Since then, Microsoft's driving vision for Power BI has been to enable users across roles, disciplines and industries to sign up for the service in seconds and get business value by drawing insights from their data within minutes," Kamal Hathi, general manager at Microsoft, wrote in a post. "Power BI Premium builds on the existing Power BI portfolio with a capacity-based licensing model that increases flexibility for how users access, share and distribute content."
The new solution features expanded licensing flexibility, improved scale and performance, Power BI apps, extends on-premises capabilities, and provides embedded analytics. The solution also provides the Power BI Reporter Server, an on-premises solution for reporting.
In addition, the company announced it is improving the free Power BI service. Going forward, the service will provide the same functionality of Power BI Pro, but with limitations to sharing and collaboration features. Users will now be able to take advantage of the data sources, workspace storage limits, and higher refresh and streaming rates.
"Just as Power BI Premium simplifies large-scale BI deployments, today we're also simplifying the distinction between Power BI Pro and the free service. While the free service is intended for personal use and Power BI Pro enables collaboration, we've received feedback that functional differences between them have created confusion for users," Hathi wrote.
More information about Power BI Premium is available here.