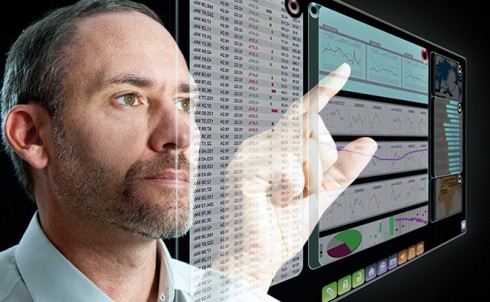 Waiting three months for a custom business intelligence report used to be business as usual, but today it's risky business. The real-time nature of business coupled with shifts in end-user expectations mean that business intelligence solutions are being aggregated out to more departments and users via more device types and technologies than ever before. Words like "agile" and "self-service" are gaining popularity given the glut of data and the need to understand and apply it.
As a result, developers are tasked with building solutions that not only solve business problems, but are also are capable of adapting to rapidly changing needs.
"The industry is moving away from complicated slice-and-dice tooling to just-in-time business intelligence applications that allow a broader set of users to understand and analyze data," said Jake Freivald, VP of corporate marketing at Information Builders. "If you're creating business intelligence applications, you need to make them simple enough for anyone to use."
Business intelligence was originally adopted by very large, sophisticated companies where only a handful of people had access to the tools or outcomes. According to Tobin Gilman, VP of product marketing for business intelligence and enterprise project management at Oracle, a number of surveys have indicated that fewer than 20% of workers who could benefit from business intelligence actually use it.
"Today that is changing rapidly," he said. "Business intelligence is being embraced more widely as enabled by innovations such as interactive visualization, mobile access, integrated search and packaged analytic applications that make it easier to use and more useful to casual users."
Traditional tools were also too difficult for the average worker to use, which meant non-technical workers had to request report builds that took weeks or months to deliver.
"Before, IT had the data so it had to run reports," said Lisa Pappas, business intelligence strategist at SAS. "Now there's demand for on-demand reports and self-service applications."
Although business intelligence has been around for 20 to 25 years and has evolved rapidly it still has a long way to go, according to Ian Fyfe, chief technical evangelist at Pentaho.