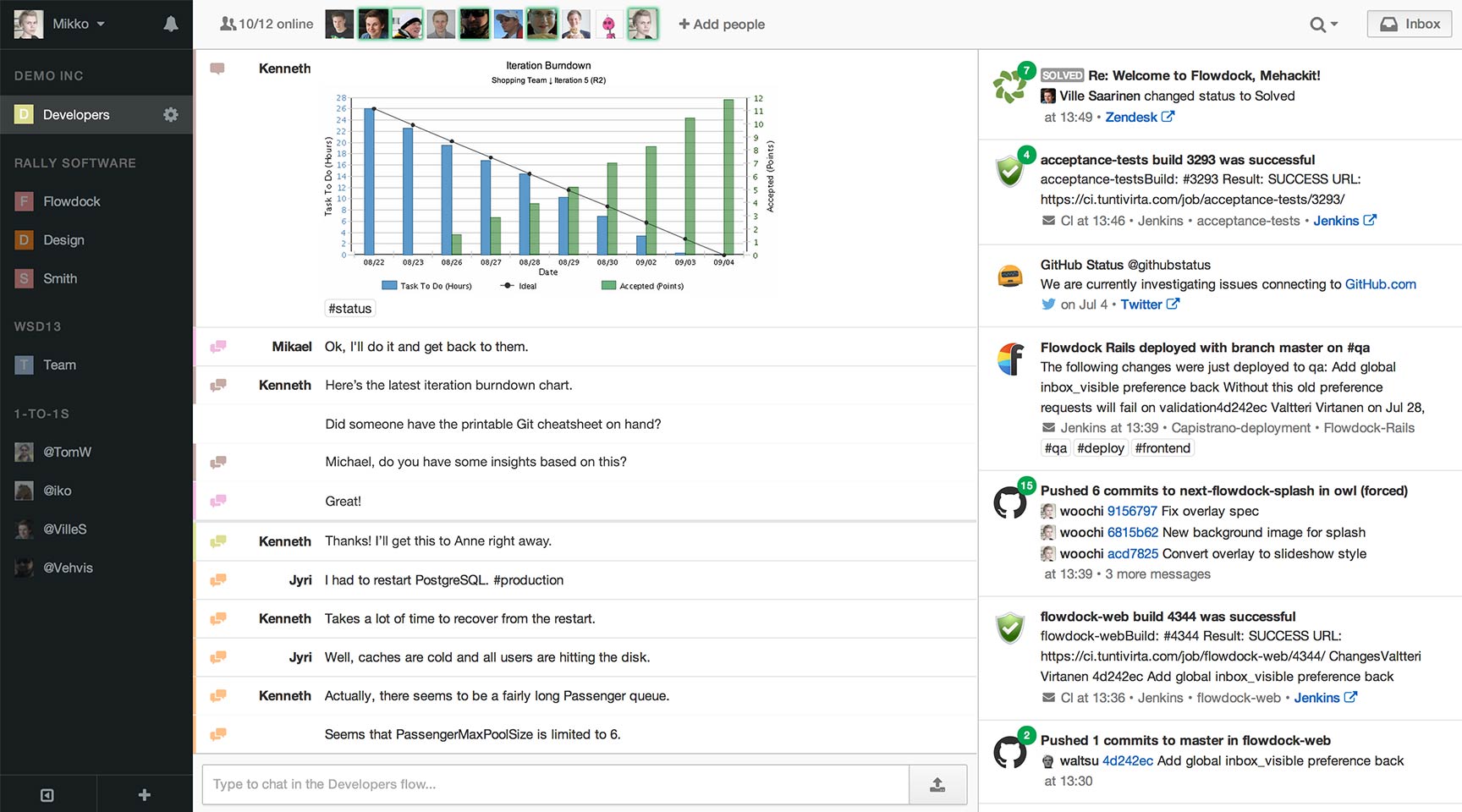 Many developers today work on at least two screens: The first is their beloved IDE, where their code is constructed; the second has to do with communication – typically email.
It's on this second screen where Rally Software hopes to gain a foothold with the release this week of Flowdock Enterprise, intended to bring work management into a developer's daily routine. Flowdock provides developers with a team 'inbox' through which outside messages also can flow, as well as a chat area with threaded discussions.
"Developers have a need to stay in their flow of work, and being in the developer's daily flow and accelerate collaboration is where we want to be," said Ryan Polk of Rally's Flowdock product team.
He likened work management to taking one's vitamins – you have to remember to do it. "Work management today gets developers out of their normal flow." Flowdock, he said, "gives minute-by-minute statusing of work done, all in the same interface."
Polk touted Flowdock's more than 90 integrations outside tools, such as Github, Pivotal Tracker and Zendesk, to name but a few. "This is what makes Flowdock an enterprise solution," he said. "We have enterprise in our blood. We offer scalability and integration with these other tools."
The tool also makes collaboration easier among distributed development teams, as they can discuss issues in real time and act more quickly to get software to market, according to Ryan Martens, founder and CTO of Rally.
Martens called this new breed of collaborative development software "ChatOps," a term he said was coined at Github to describe the interface between developers and production to keep people, tools and machines coordinated. Flowdock utilizes automated chat robots (chatbots) to respond to certain inputs and generally to keep the chat going smoothly, he explained. Automation is at the heart of DevOps, from which ChatOps derives, along with culture, measurement and sharing.
"We meet developers where they're at," Martens said. "It extends agility through a much longer development stream."