The ugly sweater phenomenon is upon us in full force. People all around the world are raiding their closets, sifting through thrift shops and spending an obscene amount of money online just to find that perfectly awful holiday sweater for their office parties and family gatherings.
This new holiday hunt has gotten so big, there are websites dedicated solely to ugly sweaters, and the cost of these bad boys balloons every year. That's why we've decided to help techies out this season, turning their technological expertise and mutual love of video games into the most outlandish list of ugly techie sweaters ever compiled, featuring sweaters sporting lights, 3D graphics and even moving images. For the techie who wants to strut into their office party decked out in an intentionally geeky, tasteless and facepalm-worthy wool creation, now you don't have to waste time searching for one. It's not too late to pick up a last-minute gift, either. We've got you covered with our 15 great holiday gifts for the geek in your life.
Happy Holidays, everyone!
3D Ugly Christmas sweater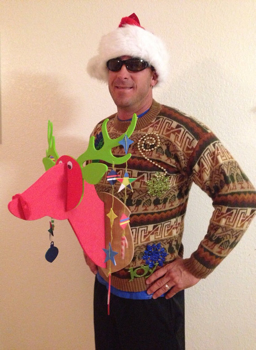 Adventure Time sweater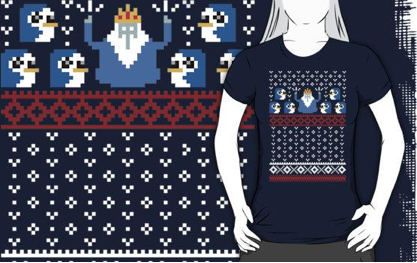 He-Man sweater