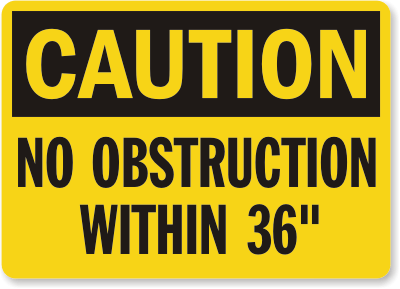 Companies of all sizes have successfully pushed their way through the clouds and into the digital world in the last several years. Thanks to the new Web development tools available today, everyone from individual developers to startups can have as much or as little public-facing Web presence as they need, and can select a Web hosting provider and launch their Web or mobile application instantly.
The barriers to entry are now so low that the value of being savvy with where and how you build your presence is no longer up for debate—it's a necessity for any type of organization. Today, there are more than 2 million mobile applications, and the majority of organizations in the U.S. own a domain and host a website.
Whether building an online or mobile application for yourself or for a business, you need to ask yourself: What are the core offerings from the hosting provider that will give me the most value out of my digital presence?
It's no secret that cloud hosting services aren't hurting for company. With many players vying for the largest market share, smaller companies are growing quickly and will live or die by how they differentiate themselves. Some of these smaller players have turned away from their bread-and-butter foundation (raw infrastructure) and have instead turned their focus to other offerings such as managed services.
While this approach certainly makes sense for businesses in certain situations, for developers the most important thing is that their cloud provider focuses on providing the best infrastructure experience possible. Here's why:
Infrastructure is the common building block of any online business. All digital businesses begin by writing their code and applications for the market on a personal computer or laptop. But ultimately, when they are ready to push it live, they need to set it on a reliable foundation. Infrastructure is the life force of the data that every Web or mobile application relies on. It needs to be strong enough to hold the pieces together when an application goes to market, and it needs to have the ability to expand at the same rate as its use.
Developers staking a claim online don't need anyone to hold their hands. Developers are equipped to navigate their path and need little support, as long as the foundation they're building on is solid and can grow alongside the application.
This, combined with the myriad tools now available, make it so developers have the resources they need to manage the use of infrastructure on their own. The infrastructure experience should be designed to be a road map. The more convenient the map is to follow, the less time is wasted with distractions along the way and the more time is spent building something of value.
Instead of investing in contingency plans, cloud providers working with developers should focus on providing the most user-friendly, scalable infrastructure possible. There's no need for call centers if the path is clear.
Layers of management slow down provisioning times and get in the way. Of course, cloud-management services need to provide some level of support. But businesses depend on how their sites function and how quickly they can scale up or down in order to adjust for market demand and traffic waves. What developers really need are things like quick provisioning times and straightforward pricing.
IaaS will continue to evolve. We've really only begun to develop sophisticated infrastructure in the past few years. It will continue to change and grow and develop, and as it does, the hope is that it will become both more robust and more straightforward.
As more players in this space realize the importance of focusing on the developer, cloud-management services would do well to focus their efforts on creating what developers actually want: a feature-rich cloud that remains simple. When we provide developers with what they want, we don't need to get in the way.