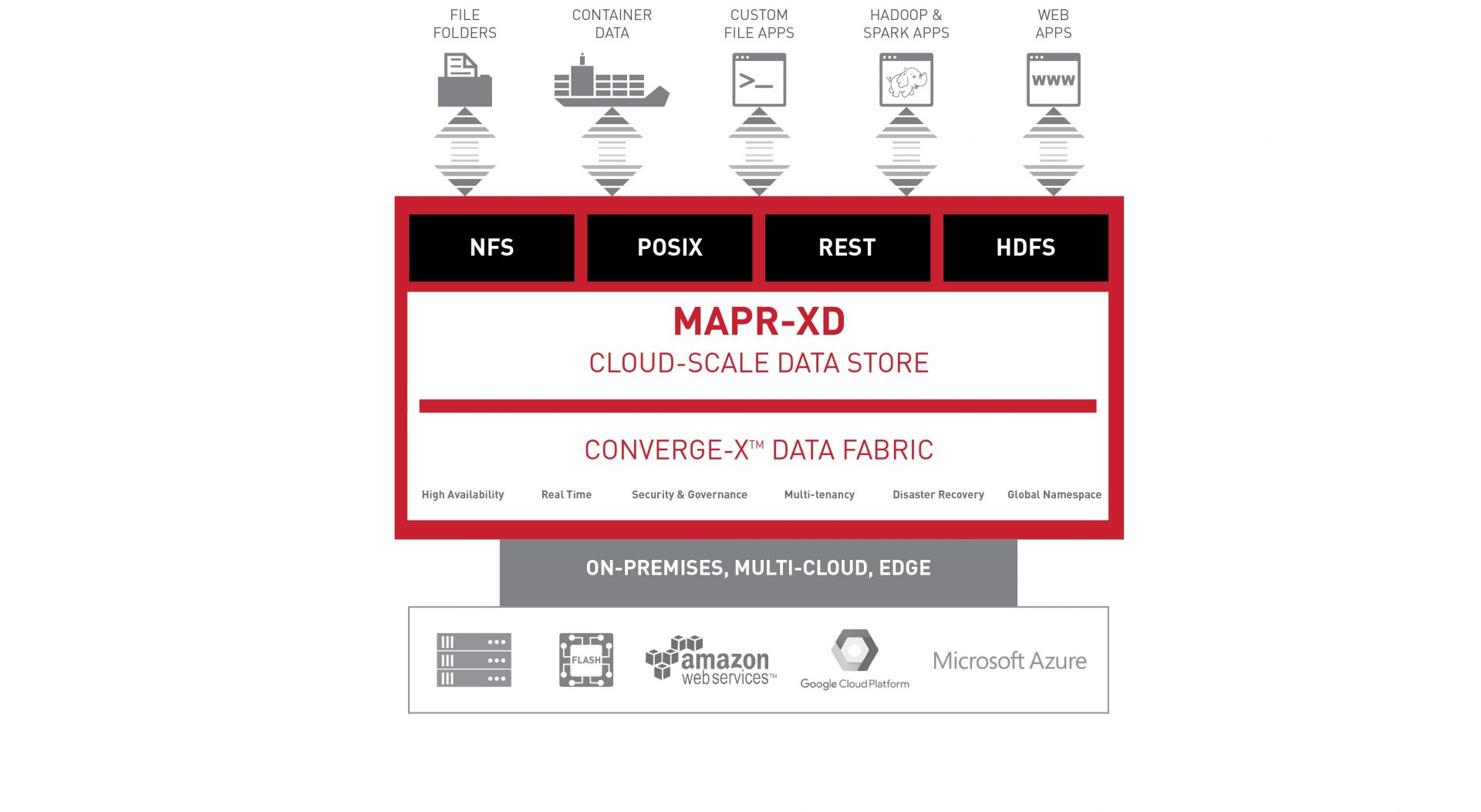 As part of its rebranding effort to become a platform company, MapR is extending its Converged Data Platform to create a cloud-scale data store to manage files, objects and containers. The MapR-XD supports any data type from the edge to the data center and multiple cloud environments.
"What we are hearing from our customers is that they are looking for a scalable storage platform, or data management platform, that does a lot of things including support for multi-site, data centers, and cloud at the edge in one global namespace," said Bill Peterson, senior director of industry solutions for MapR.
The MapR-XD solution is available for flash and disk. According to Peterson, the company decided not to support block storage because with block storage there is not metadata, meaning there is no ability to run analytics against it. "What we really wanted to do is focus on unstructured data to help companies create this cloud scale data fabric that they could run analytics against," he said.
As part of the announcement, MapR is also rebranding its cloud-scale data store, analytics and machine learning engines, operational database, and event data streams to MapR Converge-X Data Fabric in order to provide high availability, real-time, unified security, multi-tenancy, and disaster recovery.
MapR-XD features include: files, objects, and container support; global exabyte scale; cloud-grade reliability; speed at scale with flash; stateful persistence for containerized applications; flexibility to leverage multiple infrastructures; IoT edge processing and storage capabilities; and an extensible architecture.
According to Peterson, the features allow XD to provide full cost of ownership, eliminate silos, be data aware, and deploy and execute anywhere.
"As applications become more intelligent and take advantage of more diverse data in real time, for both analytical and operational uses, there arises the need for new approaches to data processing," said Matt Aslett, research director of data platforms and analytics for 451 Research. "MapR-XD is designed to eliminate data silos and support new use cases as they emerge that require data processing from the edge, data center and to the cloud."