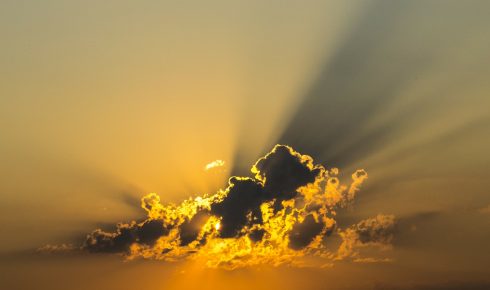 Know your apps, know your workloads, know your team. In the second installment of this occasional series on cloud migration, Don Boulia, GM of IBM Cloud Developer Services, and guest Lauren Nelson, principal analyst at Forrester Research, discuss the importance of designing a cloud to fit your needs, instead of redesigning your business for cloud.
When adopting cloud, what should you look for to make sure it works for you?
Nelson: I'd say it's more important to first build a culture that fosters learning, innovation, and change — so the very way your teams think and work is a tool to be leveraged throughout the transformation. Choose a cloud platform that adapts with your unique business needs, large or small. As your team learns fundamentals, your cloud platform should evolve with your team's working methods, pairing services to pain points, appropriate security levels. The education will be continuous.
Boulia: That's a good way to say it. As a cloud provider, we view this from a couple of dimensions: which different classes of workloads will be run on cloud, and the tools necessary to serve these increasingly complex workloads. Teams will need to manage the unique characteristics of datasets that can be ingested into AI, IoT and blockchain, and can explore how these technologies can solve problems in new ways. When choosing a cloud provider, teams should look at platforms that offer access to these services, and can securely connect all their data into them to unlock the unique, and possibly unknown, value of information stored in existing systems or streaming into the cloud.
Another element to keep in mind is if your platform will let you stay in control over your data, which is at the root of many security issues. Many teams are most concerned with security, but the true worry is how data will be impacted and accessed. For example, you may have a security-rich cloud, but can you manage encryption keys and other assets that let you decide where data resides and who can see it? These are capabilities enterprises need to move workloads to the cloud.
How do you design the security of your cloud to meet the needs of your data?
Nelson: Realistically, a strong cloud strategy should optimize existing apps along with cloud-native applications. With that in mind, it is imperative to get the right balance of user experience and governance. This may be governance policies that alert your DevOps team when they're out of compliance, or building an architecture that removes them from the intricacies of storing and securing data.  For many it can be a combination, but considering recent regulations like GDPR, staying ahead of the control of your data is crucial.
Boulia: Data location, compute, and isolation all direct the strategy, especially when dealing with performance needs. But you also want the flexibility of accessing cloud native technologies like AI, blockchain and IoT, that can drive innovation and revenue from this data. Therefore, a hybrid cloud strategy is often a smart way to approach your migration to the cloud, as your needs could range from the security that dedicated servers and bare metal provide to building and running cloud native applications. Security should be managed at every level of whatever your stack looks like, ensuring data is encrypted whether it's on-premises, in the public cloud, or on an isolated server. Therefore it's also important to ensure development teams have access to the right training to understand how to weave in these sorts of security controls into apps.
How can I use cloud to explore and build with emerging technologies?
Nelson: What's next depends on the organization. IoT, machine learning, AI, and blockchain are "now" for many organizations, and they're being accessed via the cloud.
Boulia: The key is recognizing that cloud is a springboard for innovation. First, you should take inventory of where your data lives, and then determine how the right cloud strategy can help you bring that data to life in ways that will make the most impact. There are limitless opportunities to explore the potential of untapped data, and companies are already doing this today.
KONE, a global leader in elevators and escalators, is an example of how the cloud can be put to work as they help to move one billion people around daily within buildings. Alongside Watson IoT services on IBM Cloud, KONE connects, remotely monitors and optimizes the data coming in from elevators and escalators. Through analyzing vast amounts of data from embedded sensors in elevators and escalators, they're able to identify and predict issues, as well as quickly respond to help keep people flowing across urban environments.
Stories like this are only scratching the surface of what cloud technologies can do, if companies choose a cloud that meets them where they are in their journey – instead of immediately upending all processes.