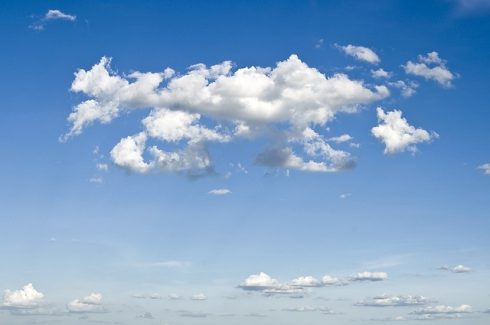 There are numerous things to think about when rolling out cloud to a company's development teams, data volumes and culture. Every business has different needs, and no cloud strategy will (or should) look the same. To make sure cloud will actually take hold and unlock new potential around data and innovation, there are two questions that should be at the forefront of any adoption journey.
First, teams should ask themselves what they are specifically looking for with cloud. Is it speed, greater access to emerging technologies, increased reliability, or a combination? Identifying which of these are priority will drive the tactics of rolling out a new platform.  
Second, what digital transformation needs to happen? Do development teams desperately need a more agile and collaborative way to work, or is it imperative to deliver better experiences for customers?
Asking these questions helps to not only design the most effective way to adopt cloud, but also to capture the real value it offers – which is more than just increased compute, network and storage power. Cloud opens the door to build with AI, blockchain, data and the Internet of Things (IoT). Laying an intelligent foundation from the start allows business to begin tapping these tools to compete in new ways.
In the below Q&A, Lauren Nelson, principal analyst at Forrester, and Don Boulia, general manager of IBM Cloud Developer Services, take a look at how these two factors can help determine the most successful way to adopt cloud.
How do you choose a cloud strategy tailored to your business?
Nelson: Forrester believes in the pragmatic cloud approach, where a company tailors their strategy given the context of their own organization. This isn't an excuse to be conservative or slow down developer-led cloud initiatives, but it is a reminder to take a step back and really gain a solid picture of how cloud fits into current operations, and what needs to happen to make sure it's successfully implemented.
Some tips for success include starting small. Build out a pilot and go from there. Your team needs to learn the tools, the economics and start uncovering early challenges. Once you have successful use cases under your belt, you'll know what to expect and what obstacles may come up when it's time for a larger scale roll-out.
A second tip is to dedicate a leader to the initiative. Lots of strategies start to waver when there's no final decision making power. Find a cloud champion, and make it their mission to be successful. Then, support that leader with an executive sponsor, who can help overcome both financial and cultural hurdles.
Finally, define the 'whys' and test your logic. Ask about purpose, who will be affected, and prioritize the list of benefits that cloud will help achieve. Clearly define how those will come to pass, and check with several stakeholders whether those are the best benefits to prioritize.
Boulia: When I talk to clients about moving to cloud, I often make the analogy, "owning golf clubs doesn't make you a golfer." No matter how much they spend to build a new cloud foundation, it's useless unless they know what to do with it.
As Lauren mentioned, it's important to identify reasonably small cloud projects that you can verify success with across teams – from the business side to developers to customer engagement. This is often overlooked, and unfortunately results in a lack of knowledge of how to not use tools as well. There is no one-size-fits-all for cloud.
Also, always remember that cloud is more than infrastructure. We're beyond the initial days of cloud when the only goal was more data storage and the ability to quickly scale computing resources. Of course, these are still important, but cloud can offer so much more, such as tools to develop AI and blockchain innovation. Choosing the right cloud opens up this potential in a secure and scalable way.
Nelson: Businesses don't always expect to hear that from a vendor — "don't buy your way into your problem, and don't pick the tools before you're aware of your problem." Many IT teams are instructed to get out in front of cloud by buying a tool to control the problem. But this can lead to overspending and the wrong tools altogether. Test cases help inform those decisions.
Best practices: What is the one thing that should always be included when it comes to cloud?
Boulia: With the right methodology in mind, create an approach to convey how teams can get started with cloud, one step at a time. Start small, but make sure your strategy and choice for cloud can mature with you.
When it comes to choosing a cloud, ask what it can do for you. Does it open up doors for developers to build with emerging technologies like machine learning and AI? It should also offer a wide breadth and scope of options to deliver cloud, because there is no magic underlying technology to run all workloads. For reasons ranging from performance to privacy, you may want some data to run in the public cloud, other datasets to live in private cloud environments, and perhaps some to remain on-premise. Whatever your foundation looks like, it must have flexibility to grow for the uses of today and the future.
Nelson: One thing? That's challenging. I agree on taking an "app by app" approach and starting small. I'll add in "marketing for internal IT" to drive cultural transformation. IT teams aren't used to marketing, or needing to spread awareness of the changes they are making and the benefits they offer.
Developers can sometimes have a tendency to go over the heads of the IT team when it comes to using (or not using) new technologies, which can lead to an uncoordinated mish mash of tools at best, and data and security risks at worst. IT teams must make new cloud tools and strategies understandable and accessible. Rather than emails and mandates, there should be easy access, pizza-fueled training, and continuous support during and after any new cloud adoption journey.
Moving to the cloud can often be overwhelming on many levels – operationally, culturally and financially. However, it becomes much more manageable when you take the time to ask the right questions, and choose and build a strategy that meets you where you are in your cloud journey, no matter how big or small that might be.
Don Boulia is the General Manager of Cloud Developer Services for the IBM Watson and Cloud Platform. He is responsible for offering management, delivery, and operations of developer offerings on the IBM Cloud. Don was most recently Vice President of Cloud Strategy and Portfolio Management where he set the strategic direction for the IBM Cloud portfolio. He has more than 20 years of experience developing and delivering software and has held executive roles in product management, strategy and development within the WebSphere organization, leading emerging WebSphere foundation product deliveries, cloud strategy, portfolio management, open source and open standards initiatives.
Lauren E. Nelson, Forrester's private infrastructure-as-a-service (IaaS) cloud lead, is an analyst based in Cambridge, Mass., serving Infrastructure & Operations Professionals. Her coverage area spans the IaaS space with extensive knowledge of solutions (including internal private, hosted private, and public IaaS), enterprise adoption trends, the current state of cloud standardization, and cloud metrics creation. Her coverage also includes strategic rightsourcing of applications, cloud strategy development, customer use cases, cloud adoption trends, cloud economics, and the green implications of cloud computing. Lauren has advised hundreds of enterprises on these topics through speeches, workshops, webinars, inquiries, advisory, and reports.