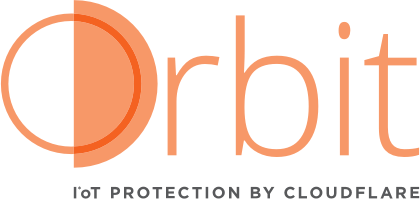 The world of the Internet of Things is still fairly new, and many things — namely security — still need to be addressed. Cloudflare is taking a new approach to protecting devices with Orbit, a private network for IoT.
According to the company, there are too many IoT solutions suffering from DDoS and hack attacks. This is because the software industry is still taking a PC approach to security when they should be thinking about new IoT computing approaches.
"PC security does not work for IoT. Consumers do not share that similar understanding that they need to update their toasters, lightbulbs and cars, because they've never needed to in the past. And since we will never write perfect code, we need a better way of securing devices without waiting for users to do it for us," Dani Grant, product manager at Cloudflare, wrote in a post.
Orbit is designed to create a secure connection between Internet-connected devices and the origin server, according to the company. If there is a problem, instead of manufacturers having to issue recalls, Orbit allows them to deploy virtual patches and block vulnerabilities across their devices and network. In addition, the solution keeps bad requests away from devices, keeps devices from leaking data or launching DDoS attacks, and enables IoT manufacturers to plan their updates. "Think of it like changing IoT to I*oT — devices can still access the Internet, but only after passing through Cloudflare where malicious requests can be filtered," Grant wrote.
Cloudflare says its benefits include: secure and authenticated data transfer; vulnerabilities blocked in real time; firmware updates; and improved battery life.
"Keeping our products and customers secure is our primary concern. Cloudflare provides an extra layer of security that allows us to keep our devices continually updated and ahead of any vulnerabilities," Paul Gerhardt, co-founder for the Internet-connected lock solution provider Lockitron, said in a statement.