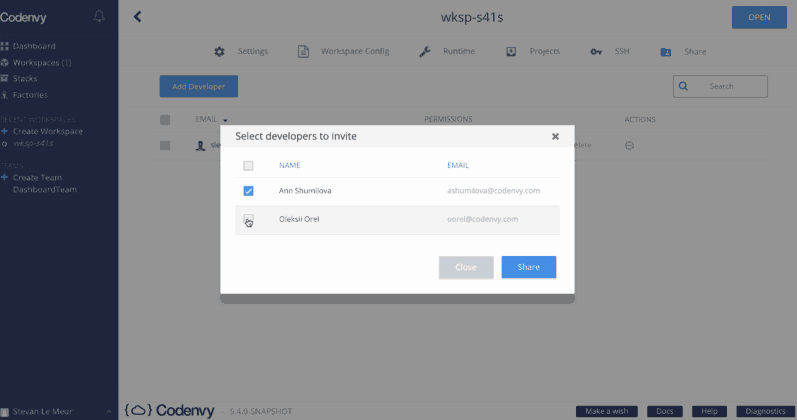 In today's agile world, developers are accustomed to working in teams, but team roles and requirements are constantly changing. To address this, cloud workspace provider Codenvy is introducing Codenvy Teams in addition to its workspaces for individuals and enterprises.
Codenvy Teams is designed to give developers the tools necessarily to collaborate on a common goal. The new solution features shared stacks, shared workspaces, resources for building and running a project, and permission controls.
According to the announcement, "Codenvy Teams introduces critical functions that organize a group working towards a common goal:
Shared Stacks: the group of runtime components and commands needed by a project, shareable with the team or the whole organization.
Shared Workspaces: the combination of runtime, source code, commands and security settings that each team member uses. These can be private, shared with the team or even shared with stakeholders outside the team or organization (depending on security settings).
Resources: RAM and CPU for running or building a project.
Permissions: settings that control critical actions that users and groups can perform to manage who can view, edit, build or run the workspaces."
"Teams save time by leveraging these shared and templated elements for their project. Code reviews become faster, broken builds are diagnosed more easily, stakeholders can provide feedback immediately, and developers can share ideas and suggestions more naturally," Brad Micklea, COO at Codenvy, wrote in a post.
Micklea explains Teams is designed to provide painless onboarding by being able to invite anyone to the team, workspace automation, and the ability to set up users with full or limited rights.