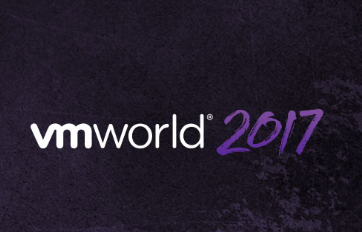 It's day two of VMworld US, and VMware started it off with an announcement of a collaboration with Pivotal and Google Cloud on the new Pivotal Container Service (PKS). Along with the collaboration, VMware will also see updates to its Digital Workspace platform.
PKS is a new product from Pivotal which enables enterprises and service providers to deliver production-ready Kubernetes on VMware vSphere and Google Cloud Platform. PKS will also have constant compatibility to Google Container Engine, and the company expects it to be available in calendar Q4 2017.
The first release of PKS will feature Kubernetes via BOSH, VMware NSX, and a jointly developed version of Open Services Broker API, which lets teams integrate GCP services easily into PKS applications. Additionally, PKS features cross-cloud security and network connectivity, including container network interface compatible services powered by NSX, according to an announcement today.
"VMware has partnered with Pivotal and Google, industry leaders in the application development platform space, to deliver an enterprise-ready Kubernetes solution integrated with VMware's software-defined data center infrastructure," said Sanjay Poonen, chief operating officer of customer operations at VMware. "Pivotal Container Service is purpose-built to deliver Kubernetes that is easy to deploy and operate, ready for developer consumption, while addressing the operational needs of IT. This new solution is unique in its ability to enable developers and IT to work as one."
VMware announces VMware Workspace ONE
VMware customers now have the ability to use Workspace ONE as a single solution for endpoint management and unifying the end user experience across all platforms like Windows, macOS, Chrome OS, iOS, and Android. Essentially, the new innovations to the solution transitions it from traditional Windows into a cloud service for the digital workspace.
"The modern workforce is stretching the limits of IT as employees embrace cloud and mobile technologies to perform work throughout the day using a growing variety of endpoints and platforms," said Sumit Dhawan, senior vice president and general manager of end-user computing, VMware. "Partnering with major endpoint platform providers gives us the ability to deliver a modern unified solution that enables our customers to break free from silo-ed management stacks and user experiences. Workspace ONE will give businesses the agility and security that is critical to digital transformation initiatives."
According to the company, Workspace ONE integrates AirWatch endpoint management technology with end-user identity to deliver a "simple experience with enterprise-class security." It also extends the experience and security to traditional Windows environments with VMware Horizon virtual application and desktop technology. Customers will also be able to enforce and manage security policies and data loss prevention alongside of all their applications and devices.