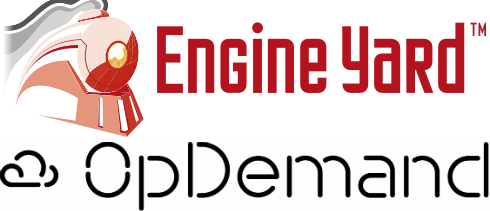 Five years ago, EngineYard was at the forefront of cloud-hosted Ruby-on-Rails solutions. Even Salesforce.com got in on the act and bought its biggest competitor, Heroku. Today, however, Ruby on Rails is just another technology, and EngineYard is shifting its focus, thanks to today's acquisition of OpDemand.
OpDemand is the company behind the growing open-source container orchestration and application platform, Deis. As a company, OpDemand offered commercial support and consulting for users of Deis, and EngineYard's CEO Beau Vrolyk is confident that bringing Deis into the EngineYard wheelhouse will make the company more appealing to container users.
"It's the rebirth of EngineYard as a company that is language-agnostic," he said. "We came from a Ruby-on-Rails background, and we still support our Ruby customers. But it's a finite market, and we obviously needed to recognize the fact that other languages had emerged. [Deis] does that beautifully by changing the architecture."
"We discovered that our customers were keenly interested in moving forward with [containerized] applications," said Vrolyk. "They were turning to me and consistently saying, 'We love running on EngineYard, why aren't you doing this?' We dug into various different solutions and then came across OpDemand, which is a small six-person company. We ended up buying OpDemand."
OpDemand, for its part, was until now advertised as running on Heroku. That could be because EngineYard has lost a bit of steam as the market's enthusiasm for Ruby has died down. Vrolyk, who took the CEO position six months ago, said that overall developer usage of Ruby when EngineYard was founded was growing at around 35% per year, but it has since dwindled to around 10%.
As Vrolyk fully understands that supporting only a few languages is not the way of the future, and that Ruby can no longer be the focus of the company. "We're going to be aggressively supporting Deis as an open-source movement. The Deis build process is completely language-agnostic. We can run Go and Java and Node.js. These all run in containers quite nicely. The container technology allows you to launch and curate those applications, regardless of which language they're written in," he said.
Vrolyk is confident that Deis, which can be run in the cloud or on-premise, will be a compelling product when offered alongside EngineYard's traditional hosting options. "The reality is that one cannot run every application in a container," he said. "It doesn't work, it's not as efficient.
"We recognize that, and you can either choose to run an application on our curated stacks with PHP, Ruby and Node.js, which gives you direct access to every level of the stack. That allows you to run any language and to get smaller applications that are more nimble and more rapidly deployable."
As for the future of EngineYard, Vrolyk felt this acquisition was fairly exemplary of the new direction the company is taking. "EngineYard has gone through a pretty significant change," he said. "It's also a fundamental change in the way EngineYard is being run, managed and focused. The company has started to accelerate financially and to do extremely well. We're pleased to do this to reinforce that improvement."