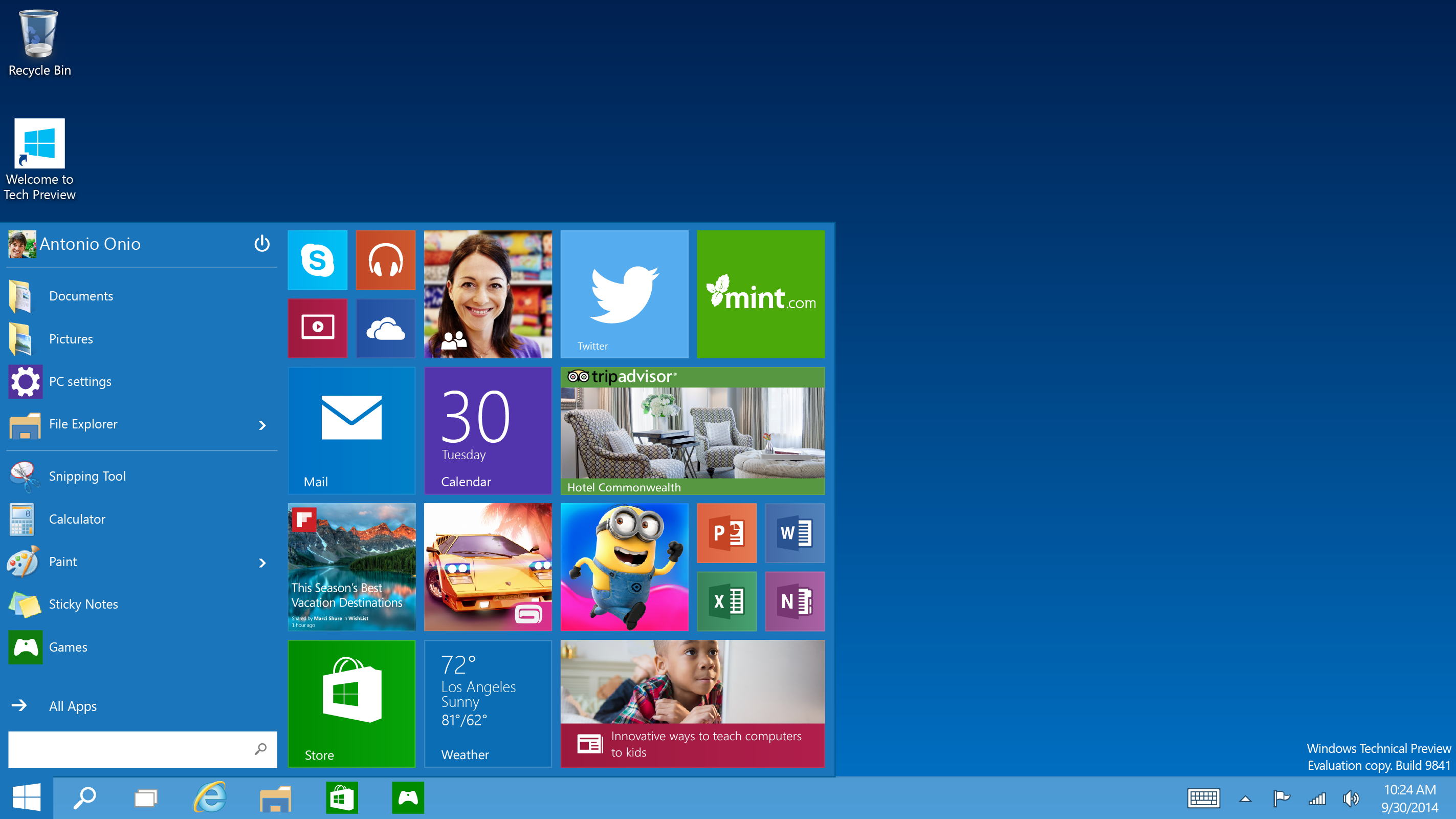 After Microsoft's surprise reveal of Windows Holographic and HoloLens, the Star Wars metaphors began to fly, with "Help me Obi-Wan Kenobi, you're my only hope" quotes lighting up social media. For us, a different reference came to mind:
"Pay no attention to the OS behind the hologram…"
Two-thirds of the way through a relatively unexciting Microsoft press briefing on Windows 10, the milestone operating system set to define Microsoft's future in consumer software, the company's executives—so giddy with excitement—revealed Windows Holographic, a game-changer more than half a decade in the making. The augmented reality technology, particularly the mind-to-3D-print creative possibilities of Holo Studio, is revolutionary.
If Microsoft allows the developer community around Windows Holographic and its Microsoft HoloLens headset free rein to build apps and experiment with the voice and gesture controls, the groundbreaking holographic computing technology with APIs built directly into Windows 10 could truly change the world. Yet once the holograms were out of the bag, everyone seemed to forget about the ubiquitous operating system beneath it, a universal OS set to run across PC, mobile, tablet and the Xbox One.
As much as the advent of a long-held science fiction fantasy made real should excite and inspire developers, it mustn't distract from everything else Windows 10 brings to the table. This upcoming operating system can do more and pulses through a wider range of platforms than ever before, from Windows Phone and a variety of hybrid PC/touchscreen tablets all the way up to the 84-inch Surface Hub enterprise Windows machine. Developers should concern themselves with the scalability and feature capabilities of the Universal Apps expected to run seamlessly across them all.
Does Windows 10 truly address and rectify the sins of Windows 8 and 8.1? The desktop combination of both an icon-based Start Menu and Live Tile functionality with the new Continuum UI-swapping feature makes sense in theory and impresses in demo, but developers must explore whether they hold up in practice. The meat and potatoes of the software—the revamped Action Center and Control Panel UI, new command prompt capabilities, the Snap and Task Views for classic and Universal Apps—can't be overlooked when weighing the finished product.
Microsoft has even integrated its Cortana virtual assistant API across desktop and mobile Windows 10, including baking the voice into the new default Spartan Web and mobile browser. This, too, opens up a new layer of robust artificial intelligence and personalized recommendation functionality to weave into Universal Apps.
Windows 10 will be a landmark release for Microsoft. Windows Holographic is a big part of that, and may well come to define its legacy, but it's still only a part. When NASA scientists strap on HoloLens this summer, immersing themselves in a holographic mission on Mars, their goggles will be running the same Windows 10 code as the engineers overseeing the project from a Surface Hub in mission control and the wide-eyed kid watching a live stream on their Xbox One.