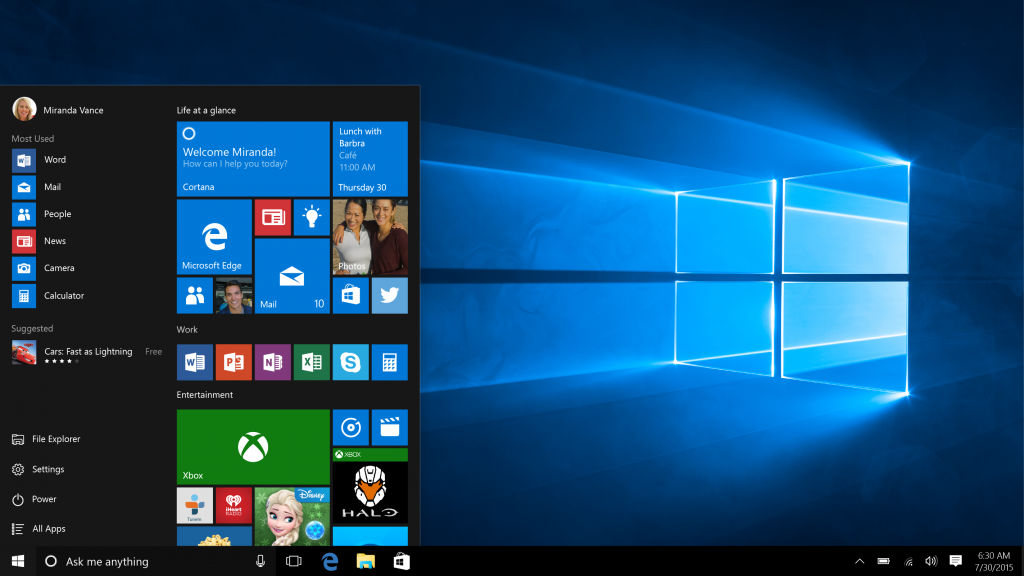 Microsoft is kicking off the new year with a feature-packed preview of the next Windows 10 update. The company announced the Windows 10 Insider Preview Build 15002 for PC to Windows Insiders.
The preview includes updates addressing Microsoft Edge, Cortana, Windows Defender and more. In addition, the company is making updates to the update experience by providing the ability to pause updates and to include driver updates, as well as a new icon to the Windows updating settings.
(Related: Other solutions Microsoft is working on)
Other improvements include:
Microsoft Edge: a tab preview bar ability to set tabs aside; jump list; component UI; blocking untrusted Flash content by default; and a preview of the Payments Request API.
Start and Shell: tile folders to organize and personalize tiles; improved Windows share experience; ability to capture a region of the screen; enhanced high-DPI support; desktop icon placement and scaling improvements; and improved notification experience for app developers.
Windows Ink: updates to the pen, pencil and highlighter control, as well as an added point erase capability.
Cortana: easier discovery of Cortana app-specific commands; option to set recurring time-based Cortana reminders; and a keyboard shortcut to invoke Cortana.
Accessibility: braille support, and narrator improvements.
Windows Defender: new quick scan, advanced scan or full scan options; device performance and health scans; visual improvements; and bug fixes.
Settings: improvements to setting navigation; updated device settings; new display options; lower blue light; and improved cross-device experience settings.
The full list of features is available here.