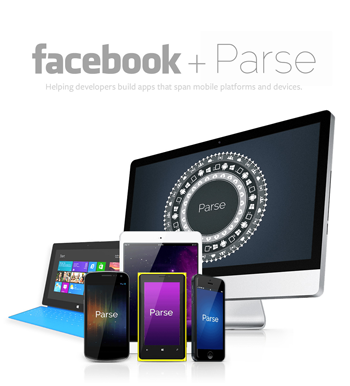 As of yesterday, Facebook has officially shut down the development platform Parse. Facebook acquired Parse in 2013 for its cross-platform capabilities. At the time Facebook said it would continue to offer its products and services. However, in January of 2016, Parse announced it would shut down its services by January of this year.
"We're proud that we've been able to help so many of you build great mobile apps, but we need to focus our resources elsewhere," wrote Kevin Lacker, cofounder of Parse, in a blog post at the time. "We enjoyed working with each of you, and we have deep admiration for the things you've built. Thank you for using Parse."
(Related: Facebook shows off results from networking collaborations)
By now, developers should have exported and migrated any data they still had on Parse. Once the company disables the Parse API, developers won't be able to access the data browser or API, and won't be able to export any data.
"Our goal is for this service shutdown to go as smoothly as possible, so if you have a case where migrating your app off Parse is not handled by the normal documentation, please feel free to contact us," Lacker wrote two weeks ago. "We're very grateful for the Parse community of talented developers, and hope this transition has been as straightforward as possible."