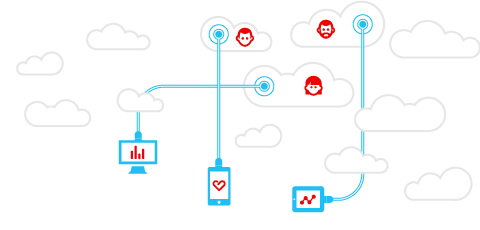 Test IO, formerly known as Testcloud, is coming to the United States. Test IO is a crowdsourced testing platform that has more than 20,000 testers checking apps and websites looking for bugs from every angle, according to the company.
"Today's economy is driven by mobile apps and software, and developers at startups all the way to Fortune 500 companies seek faster, cost-effective ways to test software through the entire development process," said Thomas Gruderich, cofounder of Test IO. "To meet this demand, our priority is to provide a platform that developers can easily manage themselves, yet tap into the speed, quality and efficiency of crowdtesting."
(Related: Testing is no longer a solo operation)
The move to the U.S. is being made possible by a recent US$5 million Series A round of funding from Turn/River Capital.
"This funding and move to the U.S. will enable us to build on the great momentum we started in Europe, and position us to capture further market share within the massive app and software development landscape," Gruderich said.
Test IO features a personal QA account manager, bug-tracker integration, setup and analysis assistance, device and platform coverage, customizable test runs, app sections, test cases, detailed and in-depth analysis and statistics, exploratory testing, 24×7 support, and test management.
"Software development continues to grow exponentially, fueled by a global demand for mobile and cloud applications by both [business-to-customer] and [business-to-business] brands," said Dominic Ang, founder and managing partner of Turn/River Capital. "Test IO's self-service approach to continuous testing through a crowd of thousands of expert testers has a distinct advantage, as speed and flexibility are top priorities for application development and deployment today. We seek to partner with companies like Test IO that have grown primarily through bootstrapping, as they seek to accelerate their growth and expand their markets."