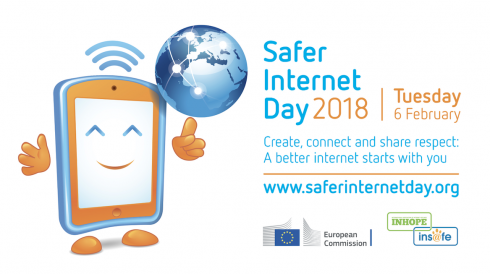 "Create, connect and share respect: better Internet starts with you." This is the theme for this year's Safer Internet Day as it focuses on the safety and positive use of technology. The day serves as a way to reflect on current issues in society regarding cyberbullying, the need to fight 'fake news,' and getting health care information out to even the poorest neighborhoods around the world.
To mark Safer Internet Day, the Internet Society asked some of its 25 under 25 awardees their thoughts and experiences regarding the internet.
In one of the clips, Jazmin Fallas Kerr, a 23-year-old from Costa Rica, talks about a girl from her city named Sophia, who ended her life at the age of 20 after intimate photos of her leaked onto the internet. Jazmin wants the internet to be place to interact but have security so people's rights are protected. "Sophia could be your daughter, your sister… we could all be Sophia," Jazmin said in the video.
Other clips include talking about the lack of female voices on the Internet and how all opinions should be heard without judgment. The videos of each of the awardees is available on the organization's Instagram account.
The Internet Society was founded by a number of people involved with the Internet Engineering Task Force (IETF) in 1992. The mission of the organization is to ensure that the Internet stays open and transparent. The organization is celebrating Safer Internet Day by honoring the 25 people from across the globe that use the internet for the common good in their communities.
"It's a critical time for the Internet and people's hopes and fears about its future are dividing us," said Lia Kiessling, senior director of communications at the Internet Society.  "With so much negative news around the Internet including online harassment, cyber-attacks, and the spread of misinformation online – we believe Safer Internet Day is a time to reach out and inspire others with stories of young people who are choosing to use the Internet as a force for good.  Their stories demonstrate that when it comes to creating a future with an Internet people can trust young people need to have their voices heard."
"The 25 Under 25 awardees have worked to make people – including young women – safer online," said Kiessling. "They've become human rights advocates, and they've connected people around the world who might otherwise be isolated.   We hope their concerns would resonate with other people around the world and remind them that we all have a role to play in building an Internet creates opportunity and empowers people."