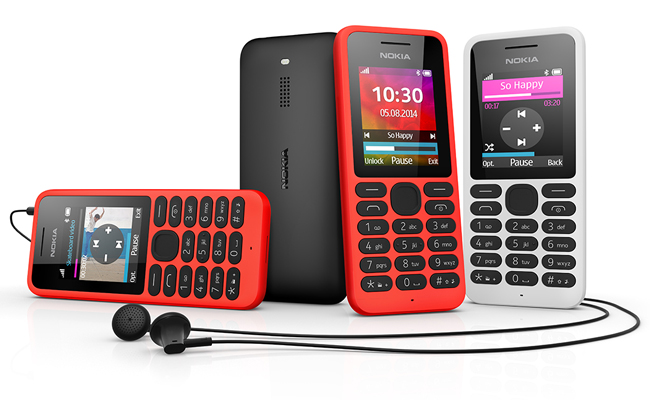 Microsoft debuts low-cost phone
Microsoft has unveiled a mobile phone that costs only 19 euros, or US$25. The Nokia 130 features a built-in video player, a music player with up to 46 hours of continuous playback on a single charge, a flashlight, FM radio, and USB charging.
"With handsets like the Nokia 130, we see tremendous potential to deliver the experience of a 'mobile-first' world to people seeking their first device, and we continue to invest in ultra-affordable devices that will introduce people to a 'cloud-first' world through Microsoft services such as Bing, Outlook.com and OneDrive," said Jo Harlow, corporate vice president for phones for Microsoft.
The phone is expected to start shipping in the third quarter of this year to markets such as China, Egypt, India, Indonesia, Kenya, Nigeria, Pakistan, the Philippines, and Vietnam.
Group calls for automotive industry to adopt its cyber safety program
As vehicles become more and more intelligent and evolve to provide driverless cars, automated traffic flow, remote control functions and more, the risk of malicious attackers, software flaws and privacy concerns grow. The Cavalry, a global grassroots organization focused on issues where computer security intersects with public safety and human life, wants to ensure that the technologies consumers use are worthy of the trust placed in them. As a result, the organization has written an open letter to the automotive industry urging it to adopt the automotive cyber safety program.
"The once distinct worlds of automobiles and cyber security have collided," the group wrote in an open letter. "In kind, now is the time for the automotive industry and the security community to connect and collaborate toward our common goals."
The Cavalry's program includes safety by design, third-party collaboration, evidence capture, security updates, and segmentation and isolation.