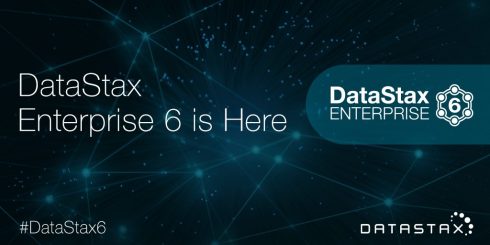 DataStax has announced the latest release of its distributed cloud database, DataStax Enterprise 6. This release is designed to give users the ability to maintain hybrid cloud flexibility with the benefits of distributed cloud databases on public clouds and on-premises. 
DataStax Enterprise is built on the distributed NoSQL database management system Apache Cassandra. According to the company, with version 6 it was on a mission to include all the advantages of Cassandra, with none of the complexities. Features of the release include double the Apache Cassandra performance, twice the responsiveness and the ability to handle twice the throughput.
"DSE 6 Advanced Performance builds on Cassandra's strong foundation with half the latency for superior application responsiveness and twice the capacity," according to the company's website.
In addition, DataStax Enterprise 6 comes with an advanced Apache Spark communication layer to improve analytical queries. According to the company, this new layer is able to bring a three times increase in query performance. The new DataStax Bulk Loader is designed to enable users to move data in and out of DataStax Enterprise up to four times faster than before. 
Other features include AlwaysOn SQL  designed to make SQL and BI, ETL, and application data pipelines more reliable. It allows for the streaming of data from Apache Kafka, file systems, and other sources via Apache Spark Structured Streaming. Finally, it includes an intelligent query-builder interface to write Spark SQL queries.
"Our enterprise customers are under intense pressure to bring the value of their data to new levels, and this release makes building and delivering transformative applications faster, easier, and more secure," said Billy Bosworth, CEO of DataStax. "The fact that we deliver this power in an architecture that accelerates hybrid-cloud initiatives is doubly beneficial."