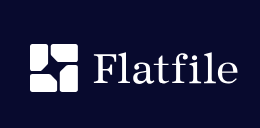 The Flatfile Data Exchange Platform was released as a set of APIs, open-source plugins, and event streams that allow developers to use the building blocks of Flatfile to solve nearly any data exchange problem.
The company, Flatfile, was founded in response to the common frustrations associated with handling file imports. The founders experienced the challenges of dealing with incorrect dates and inconsistent, incorrect formats in customer-uploaded files. Recognizing the chaotic nature of importing data files, they set out to create a better solution. Initially offering an embeddable CSV importer, Flatfile received a positive reception from companies experiencing similar pain points. 
As the company grew, it realized that simply validating and cleaning data was not enough. Customers expressed the need for a more comprehensive solution that could handle complex scenarios, involving multiple stakeholders and requiring intricate workflows and human intervention, according to the company in a blog post. 
Key features of the new platform include an API-first model that enables seamless integration into any existing application or system, adaptability to meet future needs or changes, event-driven architecture to provide complete control at every step of the data flow, and flexibility when collecting, cleaning, validating, and converting data.
The company plans to expand the scope and value of problems it can solve for its largest customers. The platform is now accessible to all companies, regardless of their size, as it offers a free plan and a pay-as-you-grow pricing model for enhanced features.