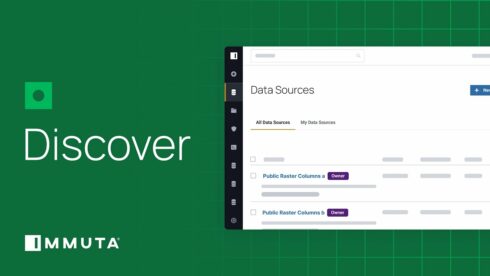 Immuta unveiled a new product called Immuta Discover which automates the tagging and classification of data on cloud platforms, helping data teams maintain accurate metadata. 
According to Immuta, having accurate metadata is important for data access control, monitoring, and regulatory compliance. Immuta Discover identifies structured data in cloud platforms and can use metadata from popular enterprise data catalogs, such as Alation, which is a data intelligence catalog. 
Immuta Discover is a key component of Immuta's Data Security Platform, streamlining manual processes, enhancing data security, providing data visibility, and enabling organizations to unlock data value. This visibility of sensitive data aids can help companies create data protection policies and analyze data usage.
Immuta explained that effective data security relies on precise data discovery, tagging, and classification with detailed metadata. However, organizations face challenges due to the growing number of data sources and users. Existing solutions often lack accuracy and granularity, resulting in security vulnerabilities and compliance issues, according to Immuta in a post. 
The new tool addresses these challenges by enabling data teams to efficiently scan, classify, and tag data. This empowers organizations to implement data control policies and monitor data access, enhancing data security. Immuta offers over 60 pre-built classifiers, allowing organizations to customize data classifications to meet their specific needs and confidence levels.
"Immuta Discover is the foundational component to making any data security program work within your organization and to remain compliant," said Mo Plassnig, chief product officer at Immuta. "It's the first step that must happen in order to protect your data. Data is constantly changing in today's digital age. Organizations must fully understand what data they have – with accurate classification – and maintain a trustworthy inventory of sensitive data across cloud platforms in order to meet growing data security and access demands. And Immuta Discover helps our customers accomplish just this."