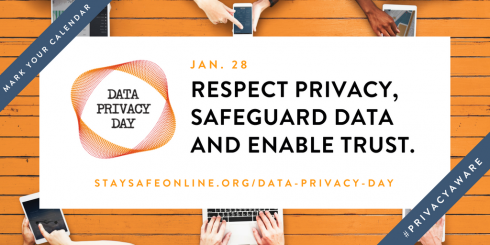 Connected and intelligent devices such those used in the Internet of Things are putting more data online, which is worrisome for Internet users. Many feel that companies are losing control over how personal data is collected.
"The most challenging issue today is that the technology ecosystem is extremely complex and constantly evolving, making it even more important for engineers and organizations to prioritize privacy," Tiffany Schoenike, director of campaigns and initiatives for the National Cyber Security Alliance (NCSA). "Establishing a foundation of respecting privacy, safeguarding data and enabling trust is key to achieving success. Making these a priority can help to navigate the evolving, complex landscape and technology."
The NCSA is partnering with a number of industry leaders to ensure businesses create a culture that safeguards data and enables trust through its annual Data Privacy Day, taking place this Sunday, Jan. 28.
"Companies of all sizes and from all industries are continuously collecting enormous amounts of personal data. Consumers want to know how their personal information is collected and protected and with whom it is shared," said Russ Schrader, NCSA's executive director. "In fact, respecting privacy is not only a protective measure, but also a smart strategy for enabling consumer trust and enhancing reputation and growth."
As part of the day, the alliance is offering some tips to foster online trust. The first tip is if you collect it, then protect it. Businesses need to follow security measures to make sure there is no unauthorized access from one's personal information, according to the organization.
The second tip is becoming open and honest about how you collect and share personal information. Businesses should communicate data use practices or any features that they offer to consumers to manage their privacy, the NCSA explained.
"Privacy is no longer a 'nice to have,' it is a 'must have' and should be prioritized," said Schoenike. "Companies from all industries, large and small, are data companies and it is in their best interest to respect privacy, safeguard data and enable trust. Consumers increasingly understand the value of their personal information and they want to know how their information is used, collected and shared further reinforcing that privacy is good for business."
The third tip is not counting on the privacy policy as a tool to teach consumers about the company's practices. Businesses need to speak clearly and openly of the importance of privacy to the organization, and what steps are needed to stabilize consumer privacy and security.
The fourth and final tip is creating an environment of privacy in your organization. Businesses need to teach employees about privacy, security, and respecting personal information of others as well as protecting themselves as well.