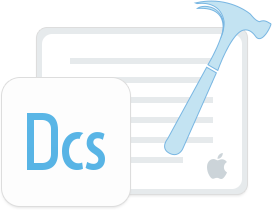 Dynamsoft announced an new SDK for iOS app developers to rapidly add document scanning capabilities. Built-in capabilities include automatic document border detection and artifact reductions. The SDK will allow users to take photos with an iPhone and capture the documents at desktop-scanner quality.
"There's no end to the possibilities of leveraging the iPhone as a business tool," said Amy Gu, vice president of Dynamsoft. "Using an iPhone as a scanner in your pocket can help expand any organizations document capture capabilities. So, without a doubt we're excited to offer this SDK, so our customers can more easily integrate mobile capture into their document management applications."
The SDK features automatic border detection, trimming capabilities, perspective distortion correction, and image enhancements.
ZeroStack launches ZeroStack Cloud Innovation Partner Program
ZeroStack has announced the ZeroStack Cloud Innovation Partner Program. According to the company, the program is designed to "accelerate partners' ability to bring their customers the benefits of public cloud at a fraction of the cost, and to offer the control, security and performance of a private cloud environment." The program supports resellers, service providers, and distributors.
"ZeroStack's 100 percent channel model makes it easy for our partners to work with us to revolutionize their customers' cloud infrastructure," said Steve Garrison, vice president of marketing and business development at ZeroStack. "With our new Cloud Innovation Partner Program, our partners can work with us in a simple and predictable engagement model that presents opportunities for new revenue streams and gives our partners the opportunity to show their customers immediate ROI and drive greater partner profitability with our transformational cloud technology."
Loom Systems Simplifies GDPR Compliance
Loom Systems has announced a new AIOps platform and virtual IT data analyst that will help users maintain the GDPR compliance. The platform is designed with data protection and privacy that analyzes logs and unstructured machine data for visibility into IT environments. It also offers the ability to search company files, and helps eliminate the manual work required to find logs and delete any personal data when needed.
"A centralized logging platform is essential to getting machine data compliance with the EU's General Data Protection Regulation, which will start being enforced this coming May," said Gabby Menachem, CEO of Loom Systems. "Many companies are going through significant changes as a result of the new regulations, and the efficiency and speed that our AI-powered platform offers can significantly help streamline the entire process if companies want to ensure compliance."
Quest Software makes updates to the Toad product family
Quest Software has announced three new updates to the Toad product family. This includes the release of Toad Edge v1.2, Toad Data Point v4.3, and Toad Intelligence Central v4.3. The new release of Toad Edge adds support for MariaDB and MySQL instances running on Microsoft Azure. The new release of Toad Data Point and Toad Intelligence Central is designed to improve automated data preparation, visualization, and provisioning for data analysts.
"Today's IT teams – from DBAs to developers to data analysts – are facing a continuously shifting and unpredictable database management environment, making it difficult to manage both on-premises and heterogeneous, cloud-based databases that power their organizations business-critical applications," said Patrick O'Keeffe, executive director of software engineering at Quest Software. "No one understands this better than Quest, and the new Toad product releases prepare database and data pros with the toolset needed to successfully manage their ever-changing database landscape."