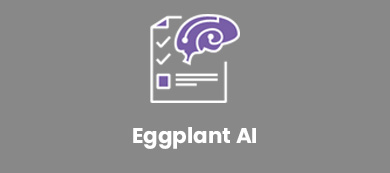 Eggplant has announced new enhancements to its Digital Automation Intelligence Suite. The new capabilities aim to help with modeling and automating complex systems, identifying problems in tests, and automating usability testing.
Eggplant AI can now provide intelligent reporting, enabling DevOps teams to better understand why there are problems with a release, according to the company. Eggplant Functional now allows organizations to analyze the usability of their software without the need for human feedback.
Scylla Open Source 3.0 released
ScyllaDB has announced a major release of its database, Scylla Open Source 3.0. The release introduces preview support for concurrent OLTP and OLAP, materialized views, secondary indexes, and Cassandra 3.0 file format compatibility.
According to the company, this release passes a significant milestone, as the database is now a drop-in replacement for Apache Cassandra.
Data Engine by Periscope Data now available
Periscope Data has announced the first phase of its analytics warehouse integration, Data Engine by Periscope Data. The solution will enable data teams to achieve faster query performance and data ingestion, the company said.
"Every second matters when it comes to querying data – as companies scale and their data volumes grow, they will need to know that they have the best infrastructure, be it Snowflake, Redshift or other options, for that specific job," said Tom O'Neill, CTO and co-founder of Periscope Data. "These fast-scaling companies shouldn't be limited to only one kind of data warehouse – Data Engine gives them the flexibility to ingest, process and analyze data in the fastest way possible."
Engineer.ai raises $29.5 million in Series A funding
Engineer.ai has raised $29.5 million in a Series A funding round. Egineer.ai is a human-assisted AI solution provider. According to the company, this is one of Europe's largest Series A investments. The round was led by Lakestar and Jungle Ventures and had participation from Softbank's DeepCore.
"We created Engineer.ai so that everyone can build an idea without learning to code," said Sachin Dev Duggal, founder and chief wizard of Engineer.ai. "This investment round validates our approach of making bespoke software effortless. The capital comes at a time of rapid growth and will propel the platform into the mainstream, allowing Builder to open the door for entire categories of companies that could not consider it before."